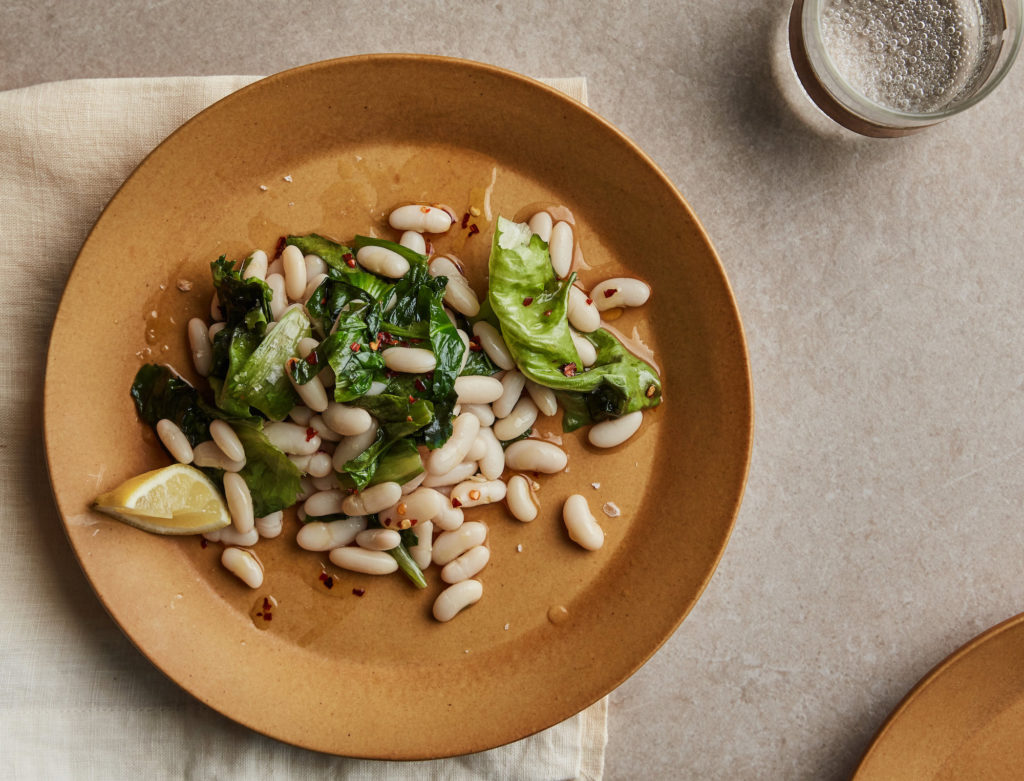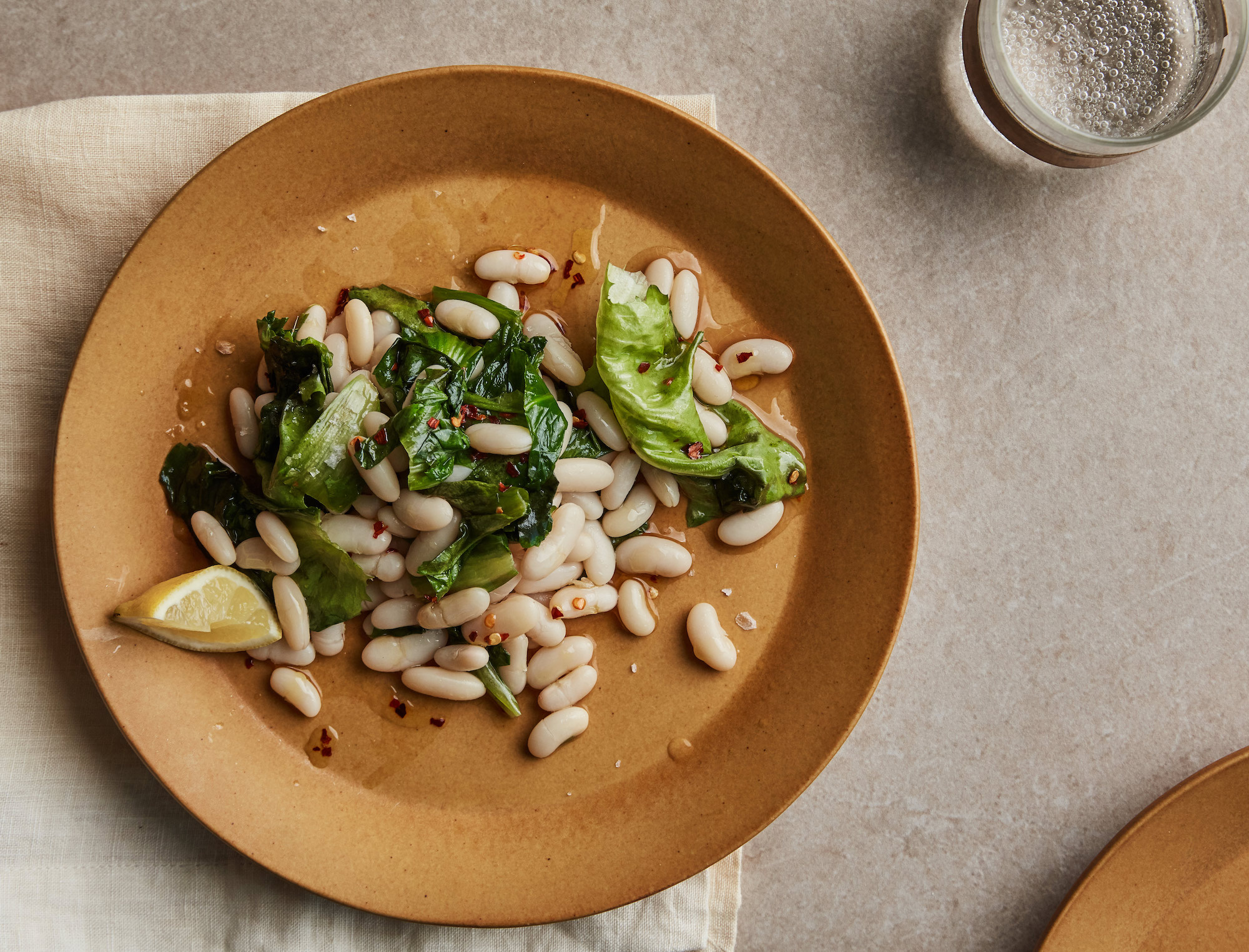 Bitter greens, like escarole, balance out the richness of cannellini beans and the salty, umami-rich anchovies.
1. Add the beans and the liquid from the can along with the Parmesan rind (if using) to a small saucepan. Simmer over medium-high heat for about 10 minutes.
2. While the beans simmer, heat the olive oil in a skillet over medium heat. Add the anchovies, garlic, and chili flakes and gently cook until the anchovies melt and the garlic is lightly golden. Add the escarole and gently toss, until it just begins to wilt. Then use a slotted spoon to scoop the beans from the saucepan, shake off any excess liquid, and add the beans to the skillet. Stir to combine, season with a pinch of salt, and squeeze the lemon over everything before serving.
Originally featured in 3 Ways to Dress Up Beans and Greens for Dinner