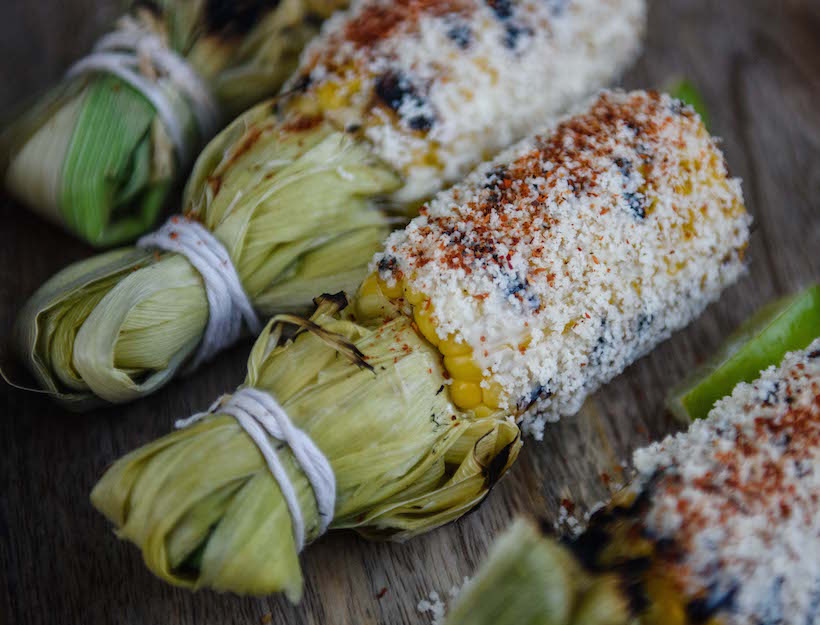 Elote Corn with Husk Handle
The adorable husk handle makes this simple grilled corn perfect for a party. Make it in August when corn is abundant and super sweet. To take this dish to the next level, finish with mexican crema and cotija cheese.
1. Preheat the oven to 350°F.
2. Cut an inch off the "top" of the ear of corn (not the end with the stalk), then soak in water for at least 10 minutes.
3. Place on a baking sheet and cook in the oven until tender.
4. Carefully peel back husk and tie the ends together.
5. Grill on a hot BBQ until just charred and serve with lime wedges. If desired, brush the grilled corn with mexican crema or sour cream, the roll in finely grated cotija cheese.
Originally featured in A goop x Net-a-Porter Midsummer Dance Party