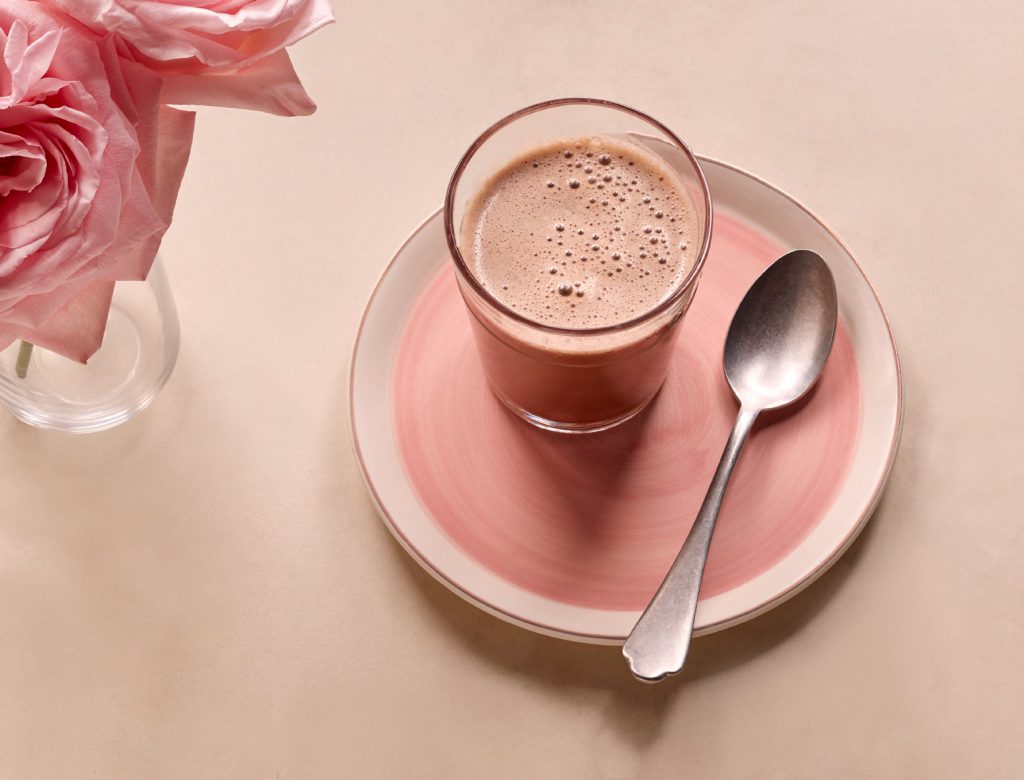 Elissa's Inner Peace Tonic
Gynostemma is a long-revered longevity tea from Japan, similar to ginseng. Combined with adaptogenic herbs, almond milk, and a date for some sweetness, it tastes fantastic and is especially soothing right before bed.
1 cup brewed Dragon Herbs gynostemma tea, hot
⅓ cup fresh almond milk or coconut milk (or both combined)
1 medjool date, pitted and peeled
2 teaspoons Sun Potion Yin Herbs (reishi, pearl powder, tocos powder, ashwaganda)
1 teaspoon cacao
⅛ teaspoon cinnamon
3 to 4 drops stevia sweetener (optional)
1. Brew gynostemma tea and set aside to cool for 2 minutes.
2. Next, add all ingredients to a blender, and mix until warm and frothy.
3. Pour and drink slowly. Enjoy the cup of inner peace.
Originally featured in A 3-Day Summer Reset