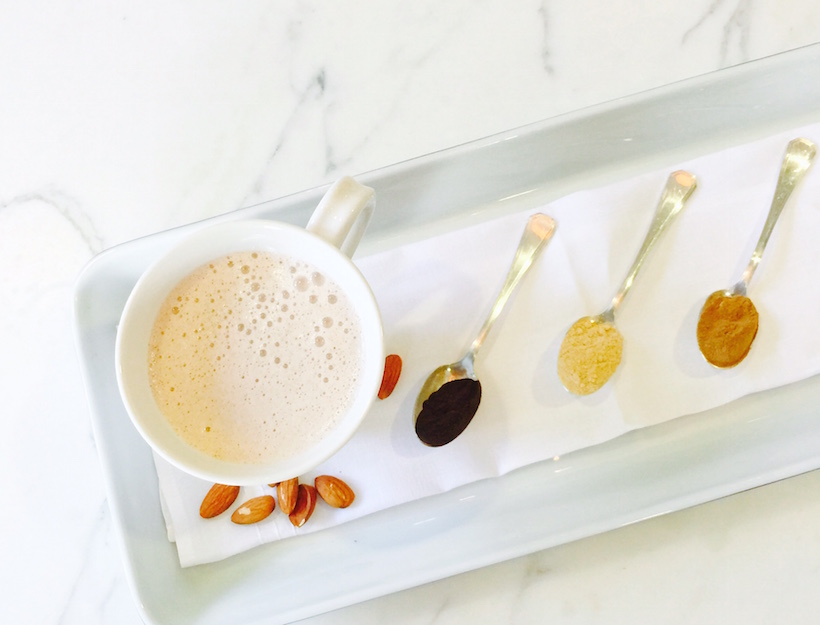 Healthy Adaptogenic Latte
Once you have all the ingredients, this drink is quick to make and deeply beneficial. Mucuna and Ashwagandha work together to help you feel healthy and vital.
12 ounces almond milk
1 tablespoon cacao
3 drops stevia
½ teaspoon mucuna pruriens
½ teaspoon ashwagandha
¼ teaspoon ground cinnamon
pea size amount shilajit resin
pinch of cardamom
In a small saucepan, warm almond milk over medium low heat until almost simmering. Combine with remaining ingredients in a high-powered blender for about 30 seconds; make sure the shilajit resin has broken down.
Originally featured in Sex Bark, Spirit Truffles & a Moon Juice Kitchen Takeover