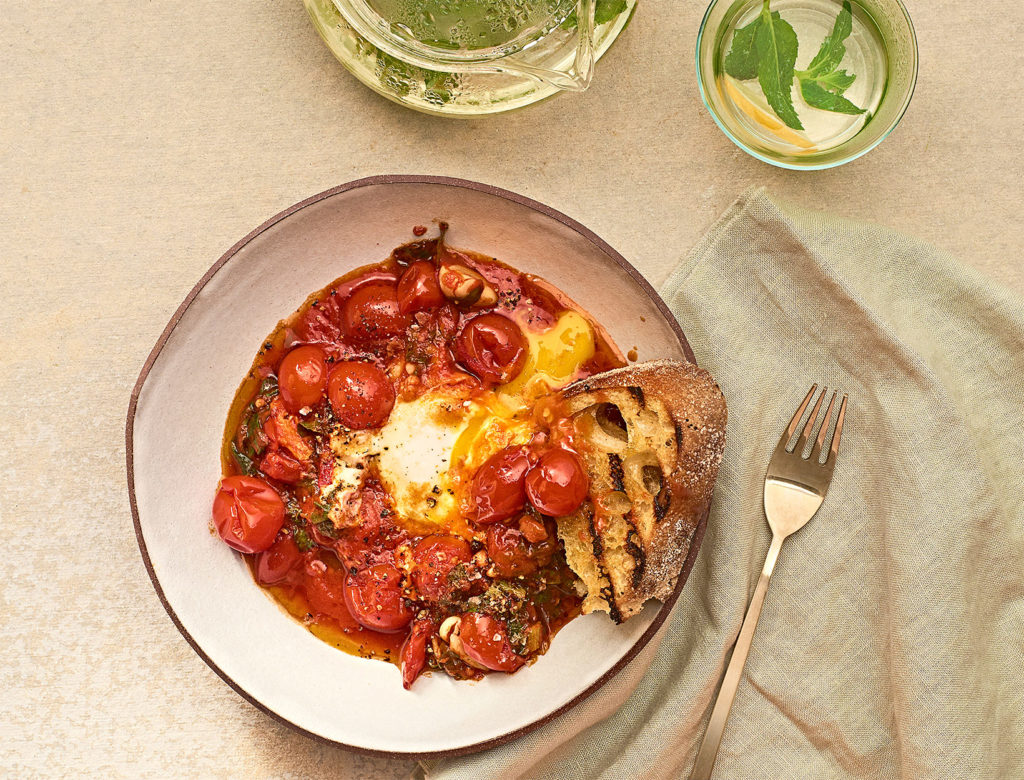 Warm and comforting, but so, so easy: This dish is great if it's just two of you for Christmas but you still want to do something that feels celebratory.
1. Heat the olive oil in a wide saucepan that has a lid. Crush the garlic with the back of a knife, discarding the skin. Add it to the oil. Roughly chop the chilies and add them as well. Keep the heat medium so the garlic and chilies become fragrant but don't burn.
2. Once the garlic has softened a bit, add the cherry tomatoes with a generous pinch of salt. Let them cook down for about 5 to 10 minutes, pushing down on them with the back of a wooden spoon as they soften. Once they've cooked down a bit, add the chard and cook until softened, another 5 minutes or so. After that, you're ready to cook the eggs.
3. Make 4 little wells in the tomato mixture and crack 1 egg into each. The mixture should be simmering a little. Cover immediately and let cook until the whites are set but the yolks are still jammy, about 3 minutes.
4. Serve with the ciabatta.