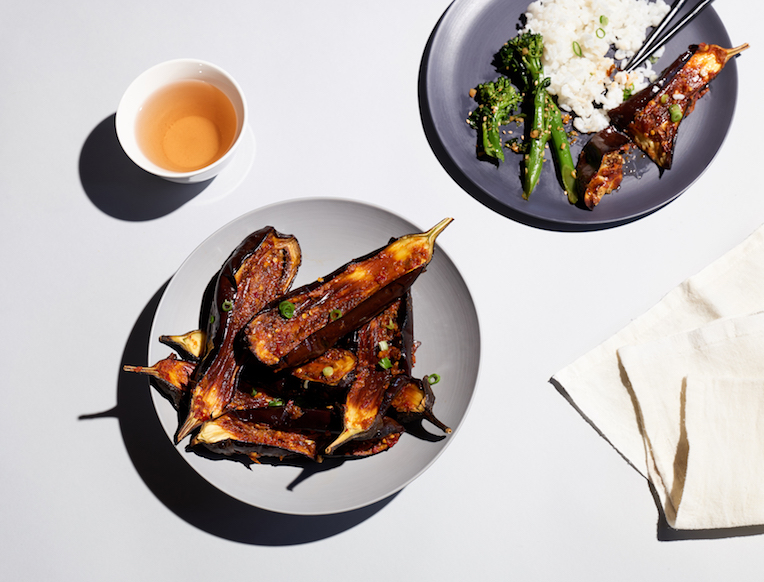 Eggplant with Garlic and Chili
Satisfy your spicy eggplant craving without the sugary, gluten-y sauce. This recipe is dead simple, and it's the perfect hearty veg to round out your DIY Chinese takeout night.
1. Preheat the oven to 425°F.
2. Toss the eggplant with about ¼ cup or so of olive oil and a generous pinch of salt. Lay the pieces flat, cut side up on a parchment-lined baking sheet. Let them roast in the oven for about 25 minutes, until they begin to brown and the flesh becomes tender.
3. While they roast, combine the sambal oelek and the garlic.
4. After 25 minutes, remove the eggplant and spread the mixture on the cut side of the eggplants—it should be about 1 teaspoon per eggplant. Put back in the oven for another 10 to 15 minutes, or until caramelized to your liking.
5. To serve, top with scallions.
Originally featured in Better than Takeout: Four Chinese Food Recipes to Make at Home