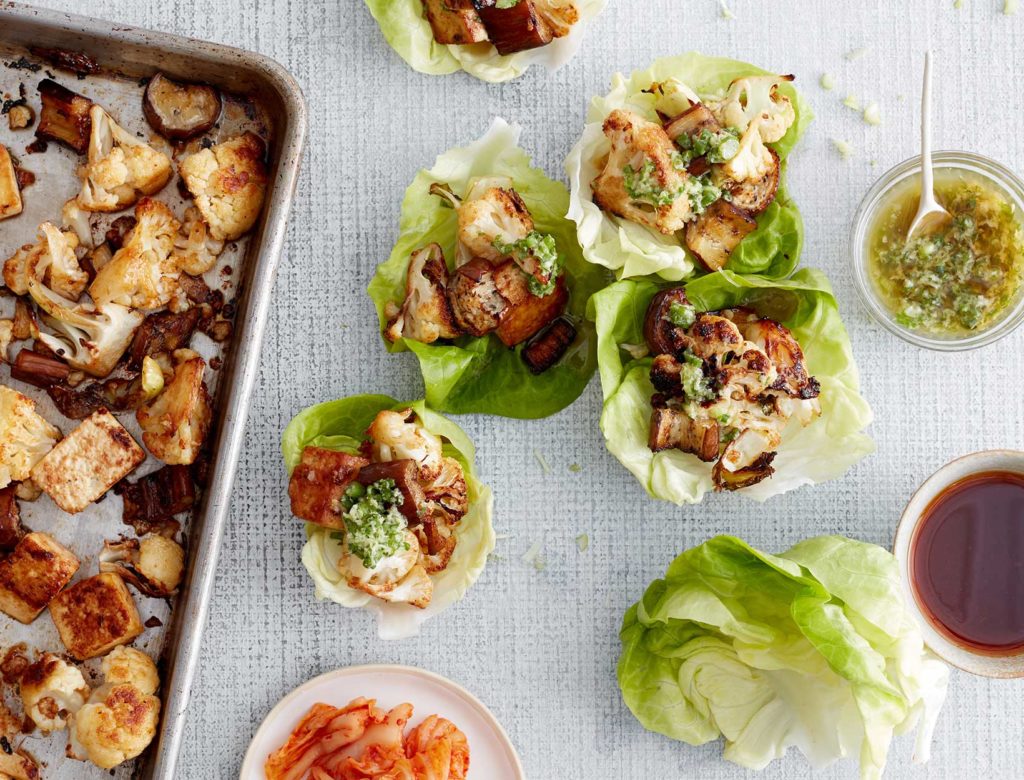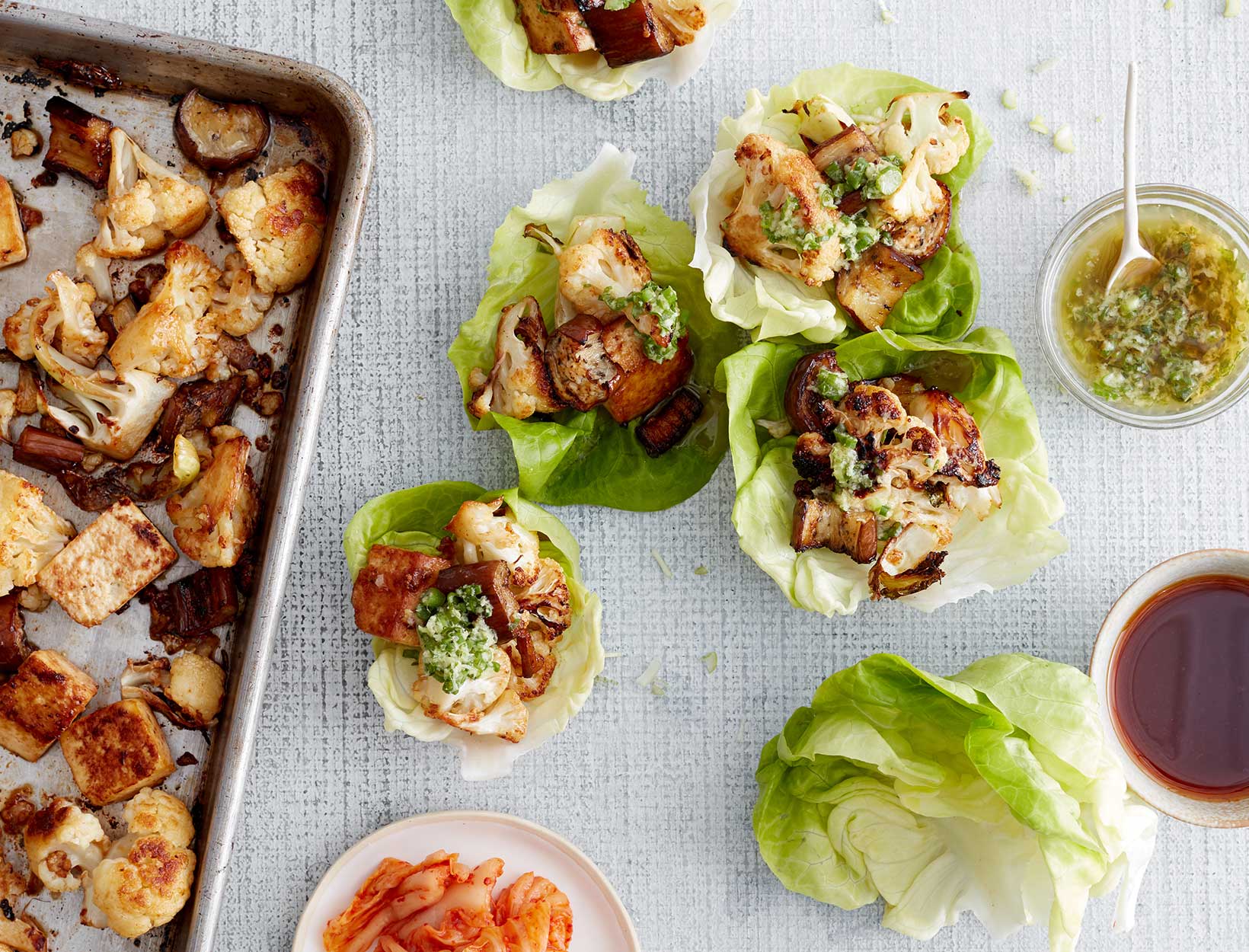 Eggplant, Cauliflower, and Tofu Lettuce Cups (Sangchu Ssam)
We love the traditional pork bo ssam and wanted to try a meat-free version that still carries those savory, spicy flavors with some crispy texture. Here we did a combination of tofu, cauliflower, and eggplant, but you could change it up with almost any sturdy roasting vegetables you have on hand.
1. Preheat the oven to 425°F. Set a half sheet pan in the oven to preheat.
2. Toss the eggplant, cauliflower, and tofu together in a large bowl. Add a few glugs of oil and a couple pinches of salt. Carefully remove the preheated sheet pan from the oven and scatter the veggie-and-tofu mix onto the pan. Return it to the oven and let cook for about 45 minutes, rotating the pan and tossing the vegetables halfway through.
3. While the veggies roast, make the gochujang sauce and the ginger-scallion sauce: Combine ingredients for each sauce in a small bowl and set aside.
4. About 5 minutes before the veggies are done, take them out, drizzle ⅓ of the gochujang mixture over them, and toss to coat. Return to the oven for 5 more minutes.
5. When done, scatter the veggies on a serving platter and serve with the remaining gochujang sauce, the ginger-scallion sauce, kimchi, rice, and lettuce cups.
Originally featured in 3 Spruced-Up Sheet-Pan Dinners