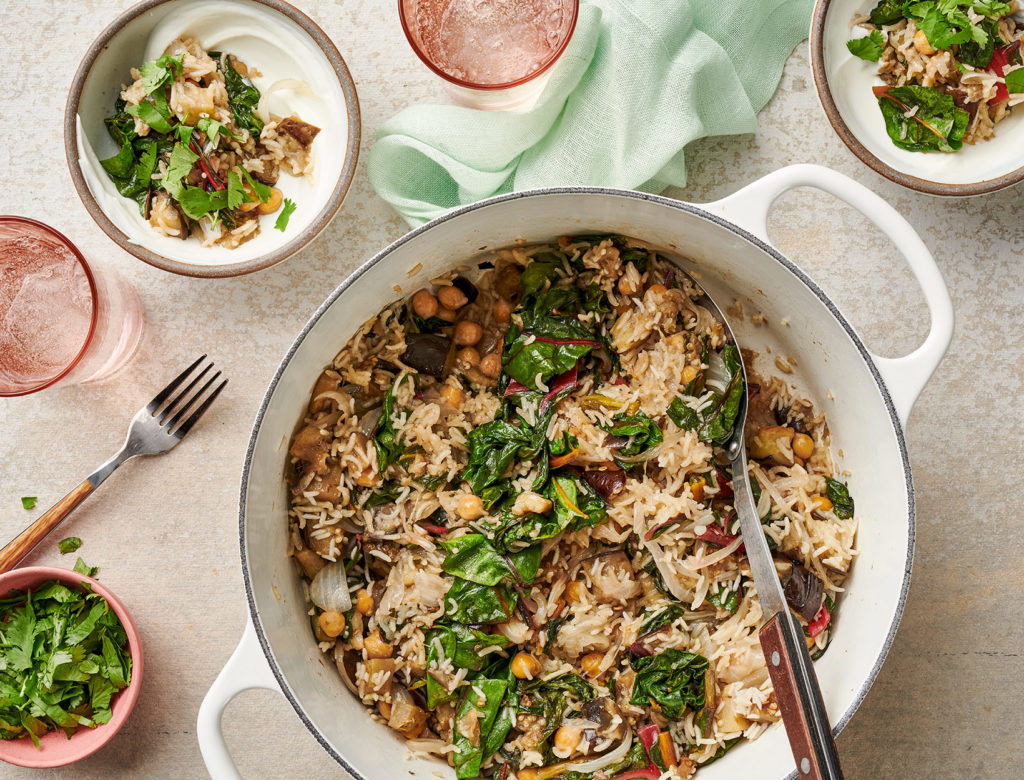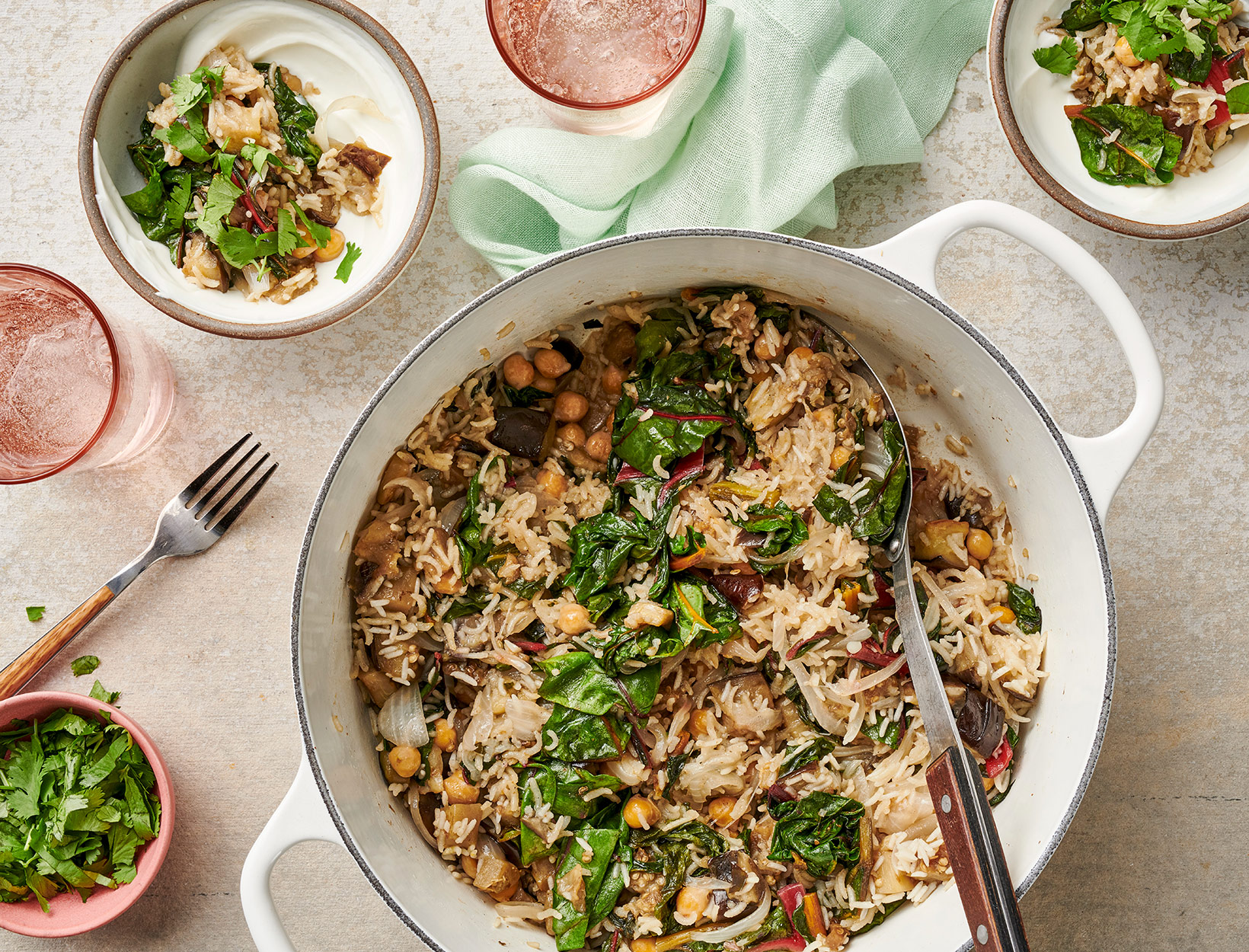 Eggplant and Chickpea Rice with Cilantro and Yogurt
This dish comes together quickly and easily, and it scratches the itch of weeknight takeout. It's got biryani vibes, but it's lighter—while still being satiating. And it takes care of those leftover greens you have in your fridge.
1. In a Dutch oven or another heavy-bottomed pan with a lid, heat the oil over medium-high heat. Add the eggplant and a pinch of salt and sauté for about 10 minutes, stirring occasionally. Add the onion and garlic and another pinch of salt. Sauté until everything is soft and beginning to caramelize, about another 10 minutes. Add the garam masala, chickpeas, and chard and another pinch of salt and stir until well combined.
2. Rinse the rice under cool water for a few minutes to remove the excess starch. Add the rice to the eggplant mixture and stir well to combine, adding another pinch of salt. Then add 2¼ cups water. Turn up the heat and bring to a boil, then cover and reduce the heat to low. Let cook for about 15 minutes. Remove from the heat and let stand for a few minutes before fluffing the rice with a fork. Finish with the cilantro and dollops of the yogurt.
Originally featured in Vegetarian-Friendly One-Pot Meals