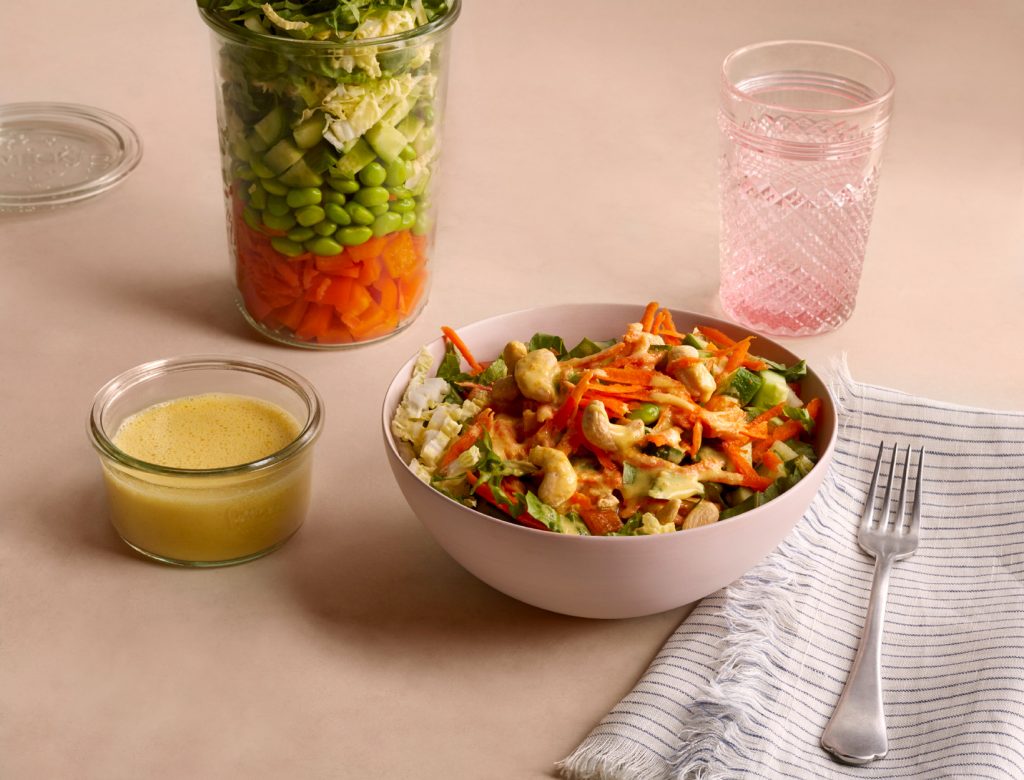 This is a perfect salad-jar lunch—it's packed with hearty veggies for a super satisfying crunch, and the creamy ginger cashew dressing pulls it all together.
1. Add the dressing ingredients to a blender, and blend until smooth.
2. Layer the salad ingredients in a jar (if preparing in advance) or add to a bowl. Serve with orange ginger cashew dressing and top with sprouted cashews.
Originally featured in A 3-Day Summer Reset