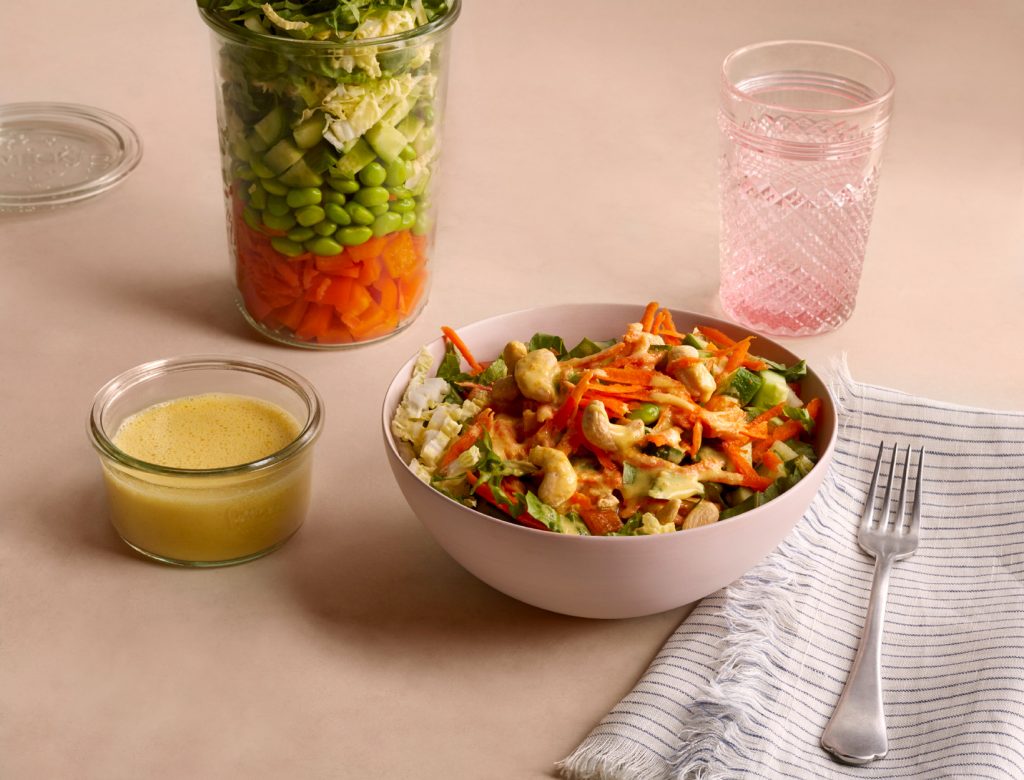 Edamame Salad
This is a perfect salad-jar lunch—it's packed with hearty veggies for a super satisfying crunch, and the creamy ginger cashew dressing pulls it all together.
for the dressing:
¼ cup raw cashews, soaked in hot water for 1 to 2 hours
zest and juice of 2 oranges
1 tablespoon grated fresh ginger or 2 tablespoons pickled minced ginger
1 clove garlic, pressed or diced
⅓ cup extra virgin olive oil
salt and pepper
for the salad:
½ cup peeled and grated carrots
1 cup shelled edamame beans, steamed and chilled
1 medium cucumber, diced
½ cup diced red or yellow bell pepper
½ cup finely chopped Napa cabbage
1 cup finely chopped organic romaine
2 tablespoons sprouted cashews (to serve)
1. Add the dressing ingredients to a blender, and blend until smooth.
2. Layer the salad ingredients in a jar (if preparing in advance) or add to a bowl. Serve with orange ginger cashew dressing and top with sprouted cashews.
Originally featured in A 3-Day Summer Reset