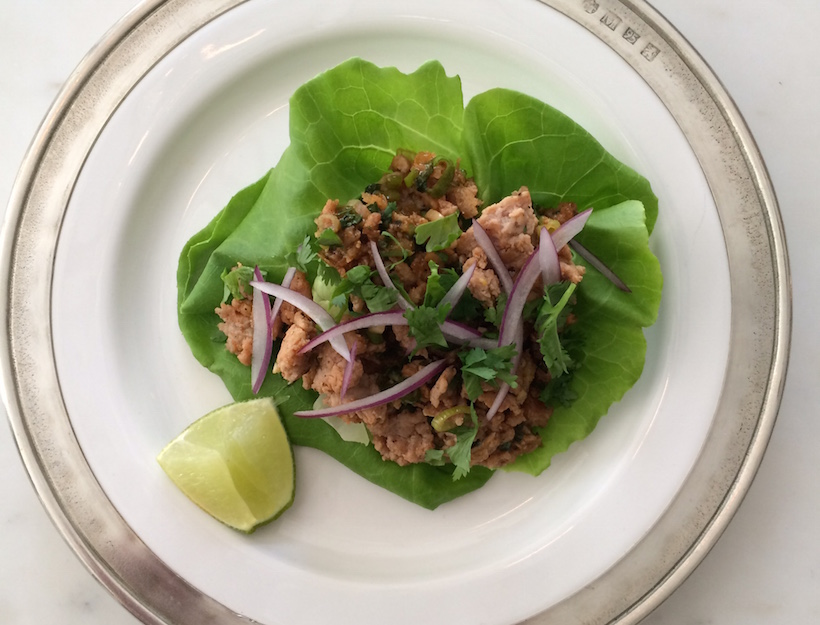 Perfect for a quick lunch, these little turkey larb lettuce cups are healthy, full of flavor, and come together in about 15 minutes.
1. In a small bowl, whisk together lime juice, coconut sugar, sriracha, and fish sauce.
2. Meanwhile, heat a splash of olive oil in a large sauté pan over medium-high heat.
3. Add ground turkey and minced garlic and cook, stirring, until browned and cooked through.
4. Pour over sauce, turn of the heat, and stir in sliced scallions.
5. Use a spoon to divide turkey mixture between five butter lettuce leaves.
6. Garnish with sliced red onions and chopped herbs, and serve with extra fresh lime.
Originally featured in Quick & Easy Lunch: Turkey Larb