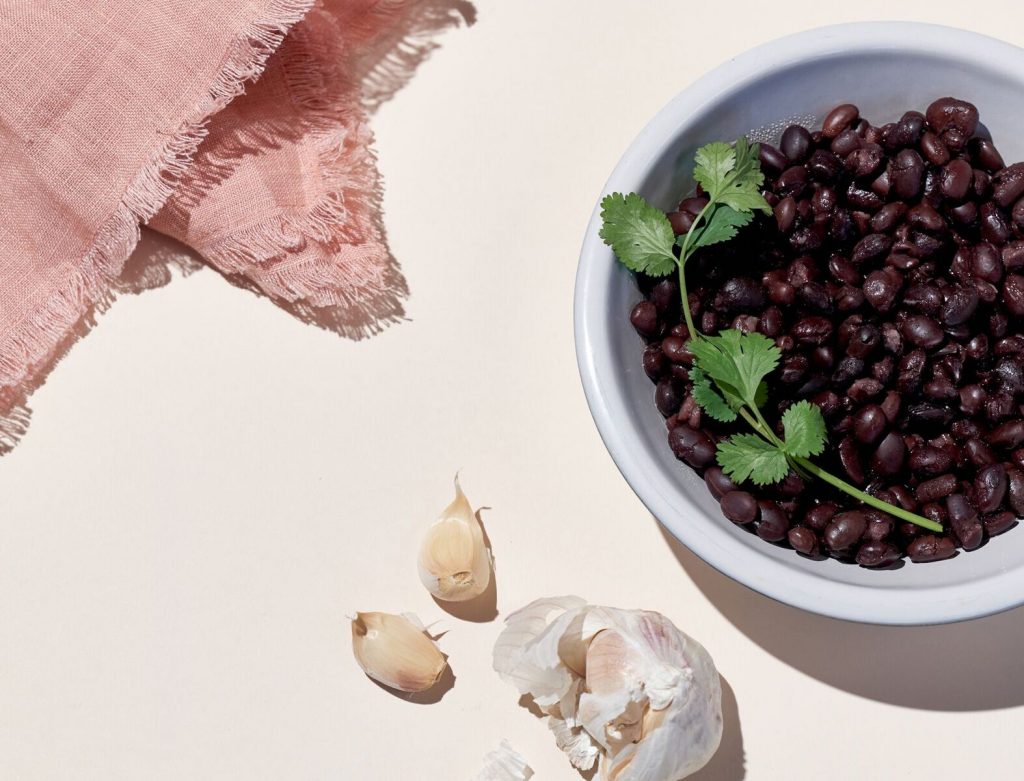 By adding a few aromatics to a can of black beans, you get that Mexican-restaurant flavor without hours of soaking and cooking.
1. Heat the oil in a saucepan over medium heat. Add the garlic, onion, and a pinch of salt and let cook for about 5 minutes, until they begin to turn translucent.
2. Add the spices and cook for another 3 to 5 minutes, until the flavors begin to meld.
3. Add the beans, reserved liquid, and cilantro stems. Bring to a simmer and cook for 10 to 15 minutes. (Be sure to simmer the beans long enough that they're not watery.)
4. Serve warm or at room temperature, or store for later use.
Originally featured in Mexican Dinner, Family Style