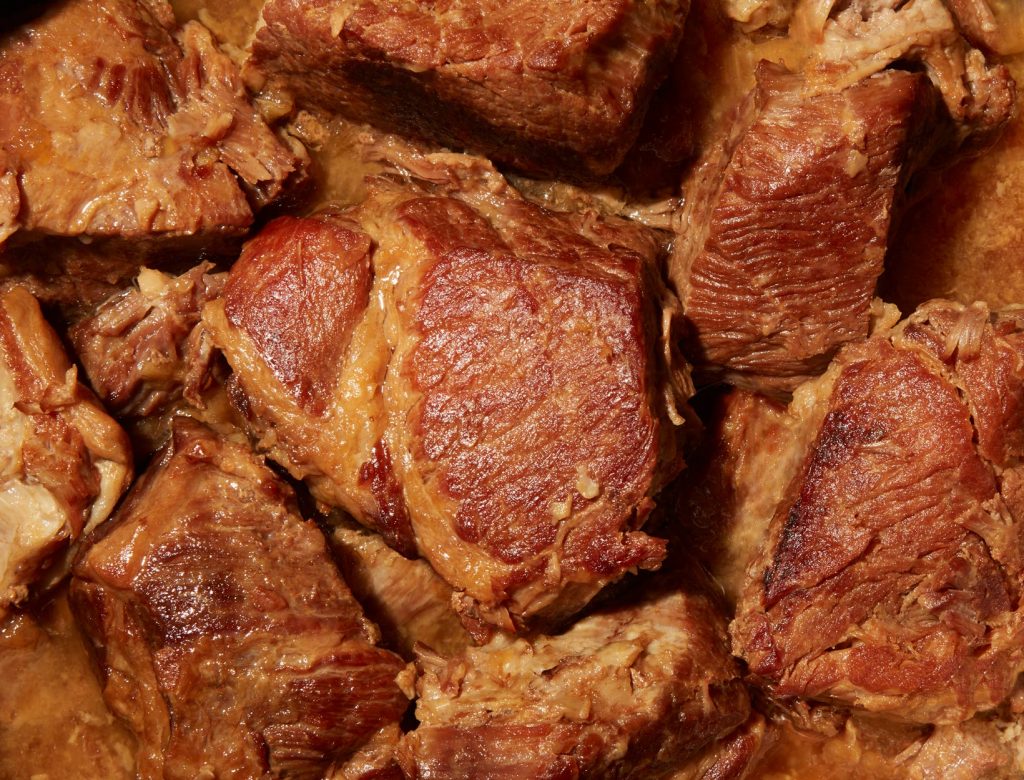 This is our favorite basic pulled-pork recipe because it's well seasoned but neutral enough to work beautifully in both our Italian Pork Ragu and Vietnamese Pork Lettuce Cups.
1. Heat a heavy-bottomed pan over high heat. Liberally season the cut-up pork with the kosher salt and add it to the pan in batches, cooking until each piece is nicely browned but not cooked through. Once you've finished browning all the pork, reduce the heat and add the onions, cooking them down in the rendered pork fat, stirring occasionally, and scraping up the brown bits at the bottom of the pan.
2. Once those have browned a bit, add them, along with the browned pork and 2 cups of water, to the pressure cooker. Set the valve to pressure, and cook on high for 45 minutes. Once it's done, let it depressurize (it should take 10 to 15 minutes), then carefully release the steam valve, remove the lid, scoop out all the pork into a large bowl, and shred it with two forks.