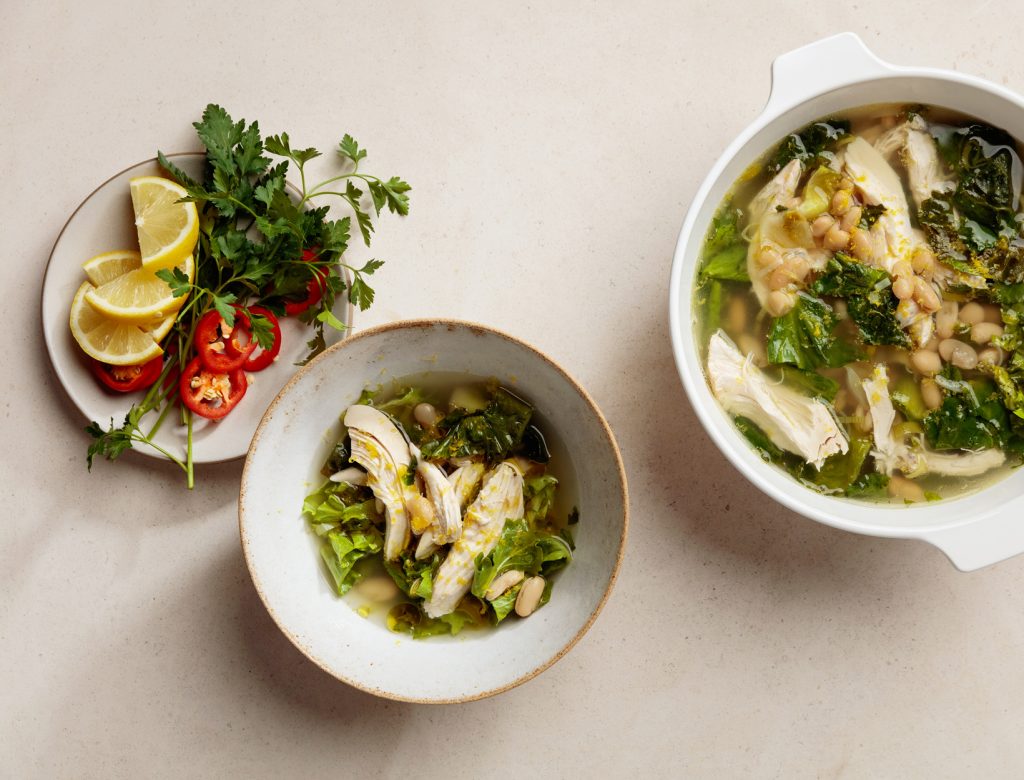 Easiest-Ever Chicken, Leek, and Escarole Soup
This soup delivers all the best flavors of a classic Italian-wedding soup in a fraction of the time. It's perfect for weeknight dinners or an unexpectedly chilly day.
1. Heat the oil over medium-low heat in a Dutch oven. Add the leeks and the garlic and cook for about 5 minutes, until tender and translucent.
2. Add a large pinch of salt, the stock, and the chicken breasts and raise heat to medium-high. Once boiling, reduce the heat and cover. Let simmer for about 25 minutes, or until the chicken breasts are cooked through.
3. Remove the chicken and add the beans, letting the chicken cool as the beans simmer in the broth. Once the chicken is cool enough to handle, pull it into nice hearty chunks and add it back to the soup, along with the escarole and lemon zest. Season and salt to taste.
4. Ladle into bowls and top with a few thin slices of Fresno chili, chopped parsley, and a squeeze of lemon juice.
Originally featured in Chicken Soup: 4 Comfort-Food Versions from Around the World