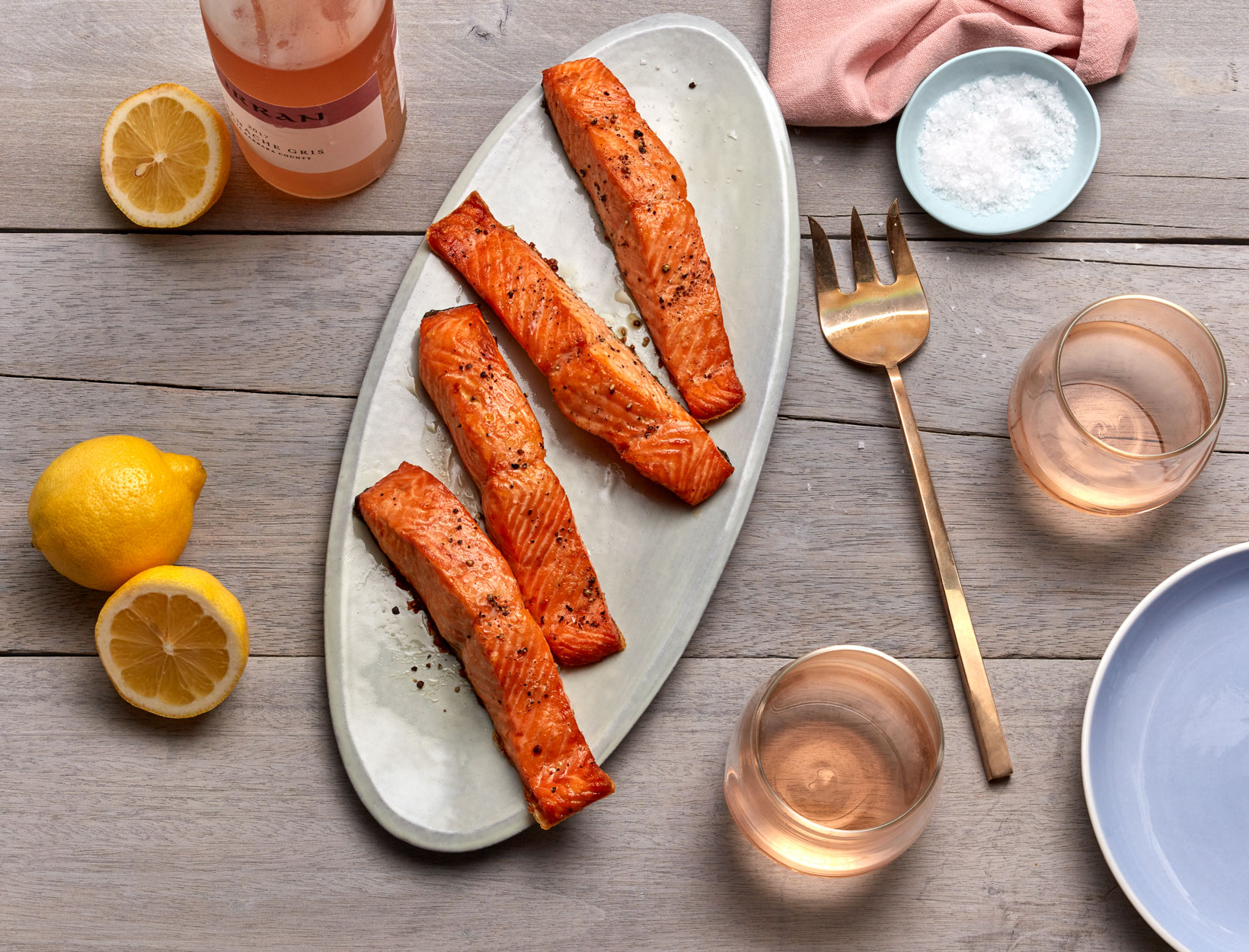 Easiest-Ever Broiled Salmon
goop readers ask for recipes for simple broiled salmon all the time. This technique is easy as pie and totally foolproof.
1. Turn the broiler on high.
2. Line a small baking sheet (quarter sheet pan) with aluminum foil and brush the salmon fillets with olive oil.
3. Season generously with salt, and place on the baking sheet.
4. Broil for 7 to 10 minutes, depending on how well-done you like your salmon.
Originally featured in A Simple Summery Dinner