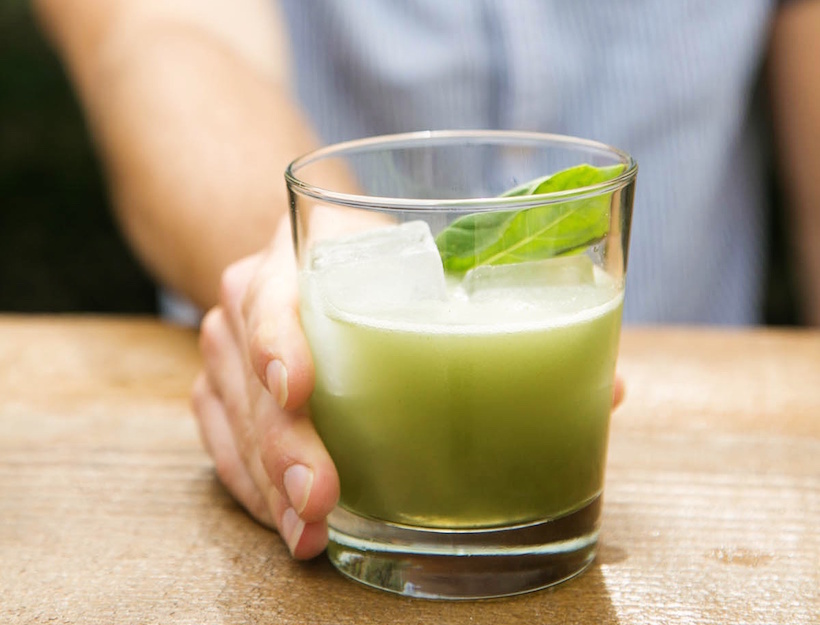 "This surprising-looking drink comes from Jo Leon Guerrero of Huckleberry Bar in Brooklyn. We worked there together and I brought this recipe with me to the West Coast where it has been a crowd pleaser many times. It may not offer you eternal youth, but like the fictional Dorian Gray, Basil will be your best friend. Try infusing your tequila with black pepper for a few days for a twist with a kick."
1. Combine all ingredients in a shaker with ice. Shake and strain into an ice-filled tumbler and garnish with a basil leaf.
To make the basil syrup:
1. In a pot, bring 2 cups water, sugar, and basil to boil. Turn down to a simmer for 3 minutes. Remove from heat.
2. Blend on purée for 2 minutes or until leaves are completely broken down. Fine strain to remove all solid material. Should be a deep green color and smell like an Italian garden.
Originally featured in Summer Cocktails