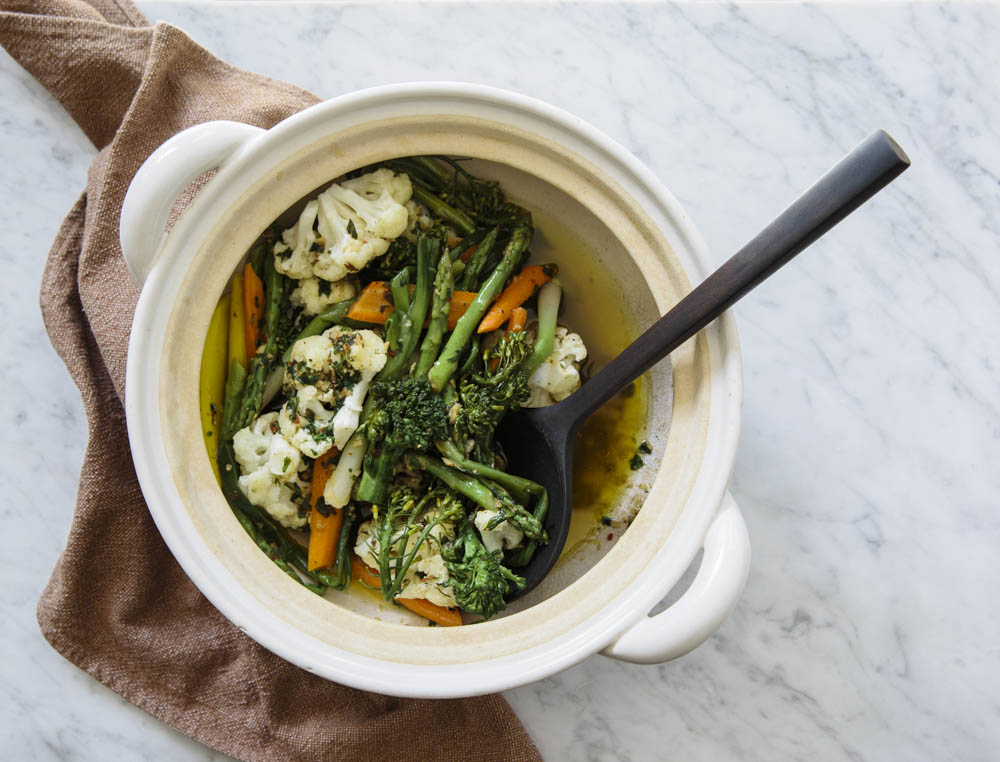 Donabe Steamed Vegetables with Bagna Caude Sauce
This dish looks impressive but is actually quite simple to prepare, which makes it perfect for entertaining. Depending on the size of your vegetables (all heads of cauliflower are not created equal), you might not be able to fit them all on the steamer rack. If this is the case, arrange as many veggies as will fit while still being able to close the lid properly; either save the remaining veggies for another purpose, or steam in 2 batches.
1. Add vegetable stock, garlic, mustard, ground pepper, chili flakes, olive oil, and butter to the donabe steamer. Bring to a boil over medium heat.
2. Arrange the vegetables on the donabe steamer rack and set the rack inside the donabe. Cover with the lid, and steam for 5-7 minutes.
3. To serve, remove lid and add parsley, tarragon, and lemon zest to the sauce. Either dip steamed vegetables into the sauce one at a time, or add them all at once, mixing well to make sure they're evenly coated in the bagna cauda.
Originally featured in Japanese One-Pot Cooking