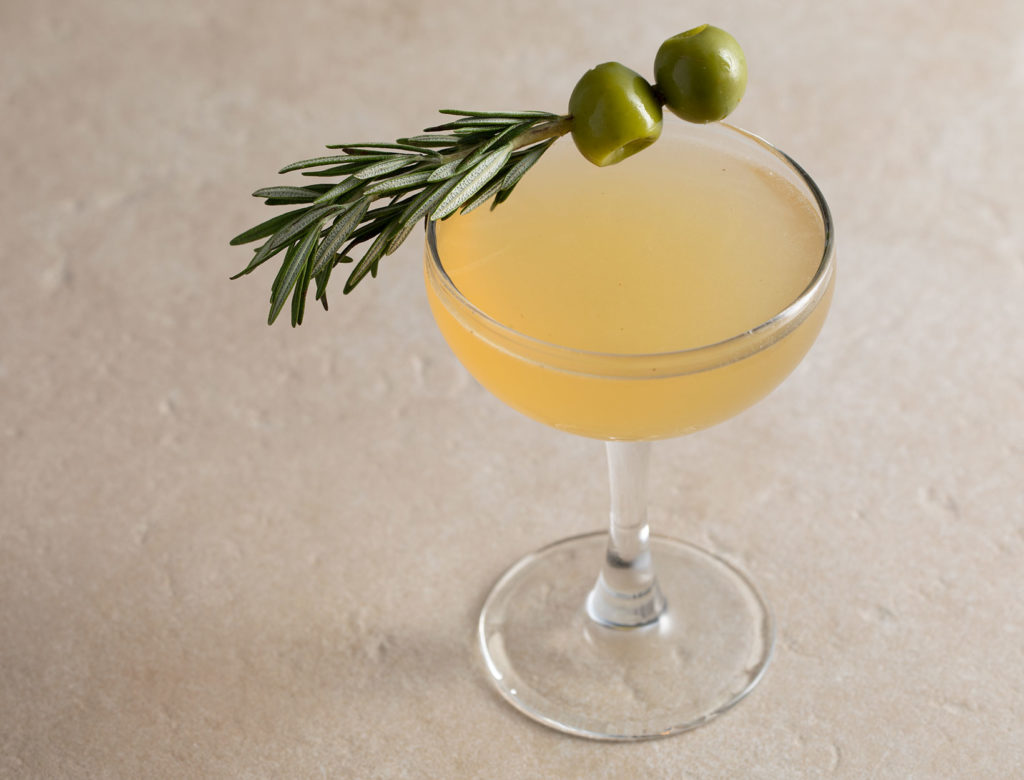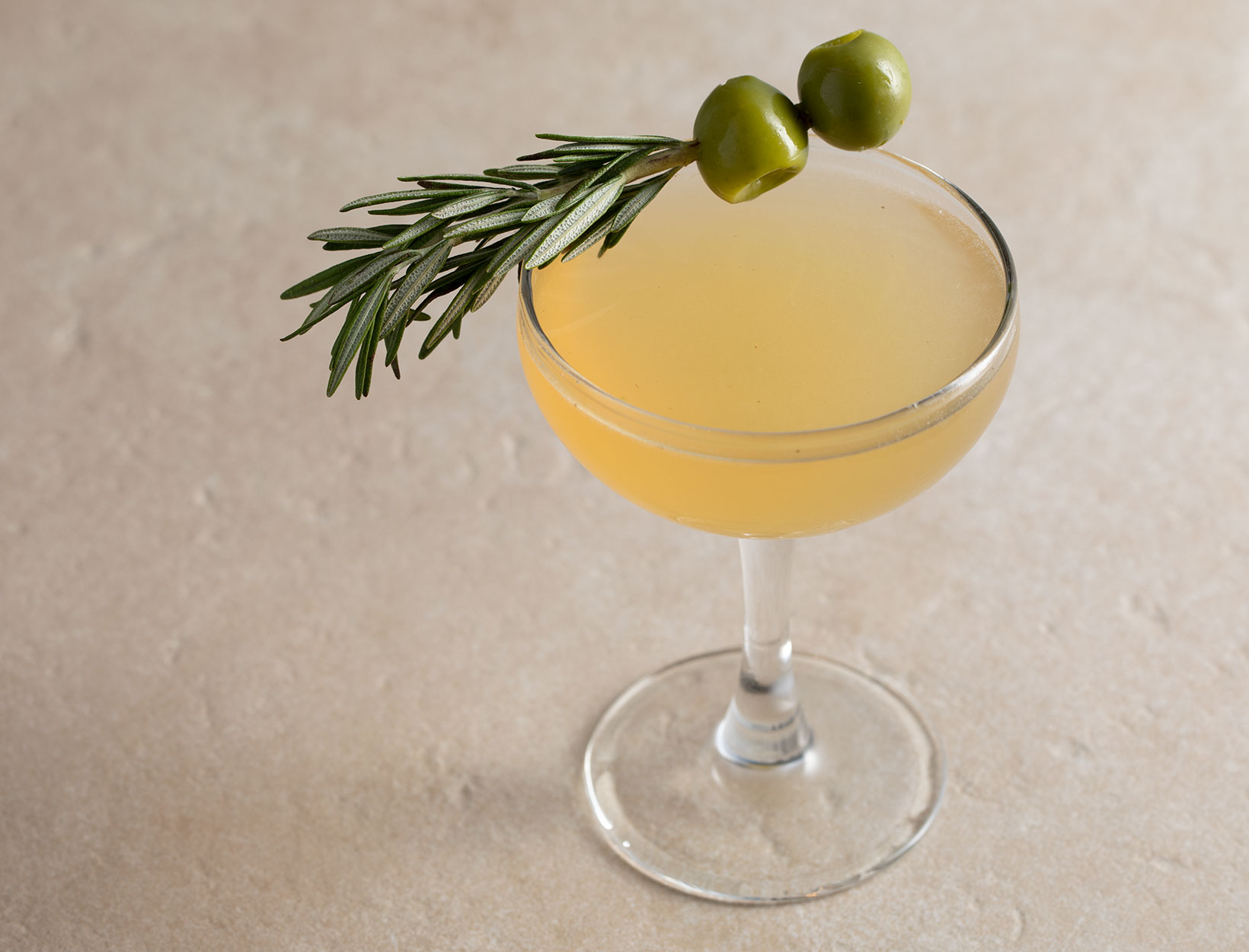 Dirty MartiNO with Rosemary
Most nonalcoholic drinks neglect the savory set. Seedlip Garden 108 is decidedly vegetal and herbaceous, with notes of peas, hay, hops, rosemary, thyme, and mint—lending itself quite nicely to a savory mocktail. We used it as a stand-in for gin in a dirty-martini-style mocktail (the herbal notes of Garden are a good swap for the juniper flavor in gin). Tart lemon juice balances the salty olive brine, and a little extra rosemary rounds it out.
2 small sprigs rosemary
2 ounces Seedlip Garden 108
¾ ounce Castelvetrano olive juice
1 teaspoon lemon juice
2 pitted Castelvetrano olives
1. Combine 1 rosemary sprig, Seedlip Garden 108, olive juice, and lemon juice in a cocktail shaker. Gently muddle, then remove the rosemary. Add ice and gently stir a few times. Strain into a coupe glass. Remove half the leaves of the remaining rosemary sprig and stick the olives on the woody part to garnish.
Originally featured in 3 Nonalcoholic Drinks That Impress