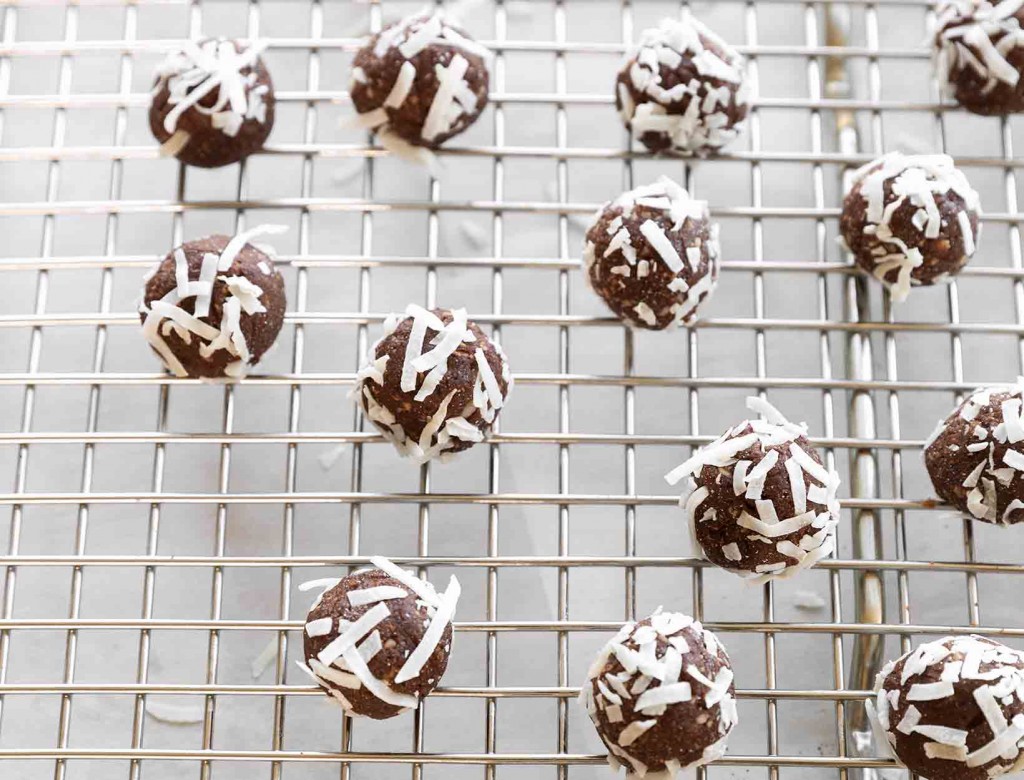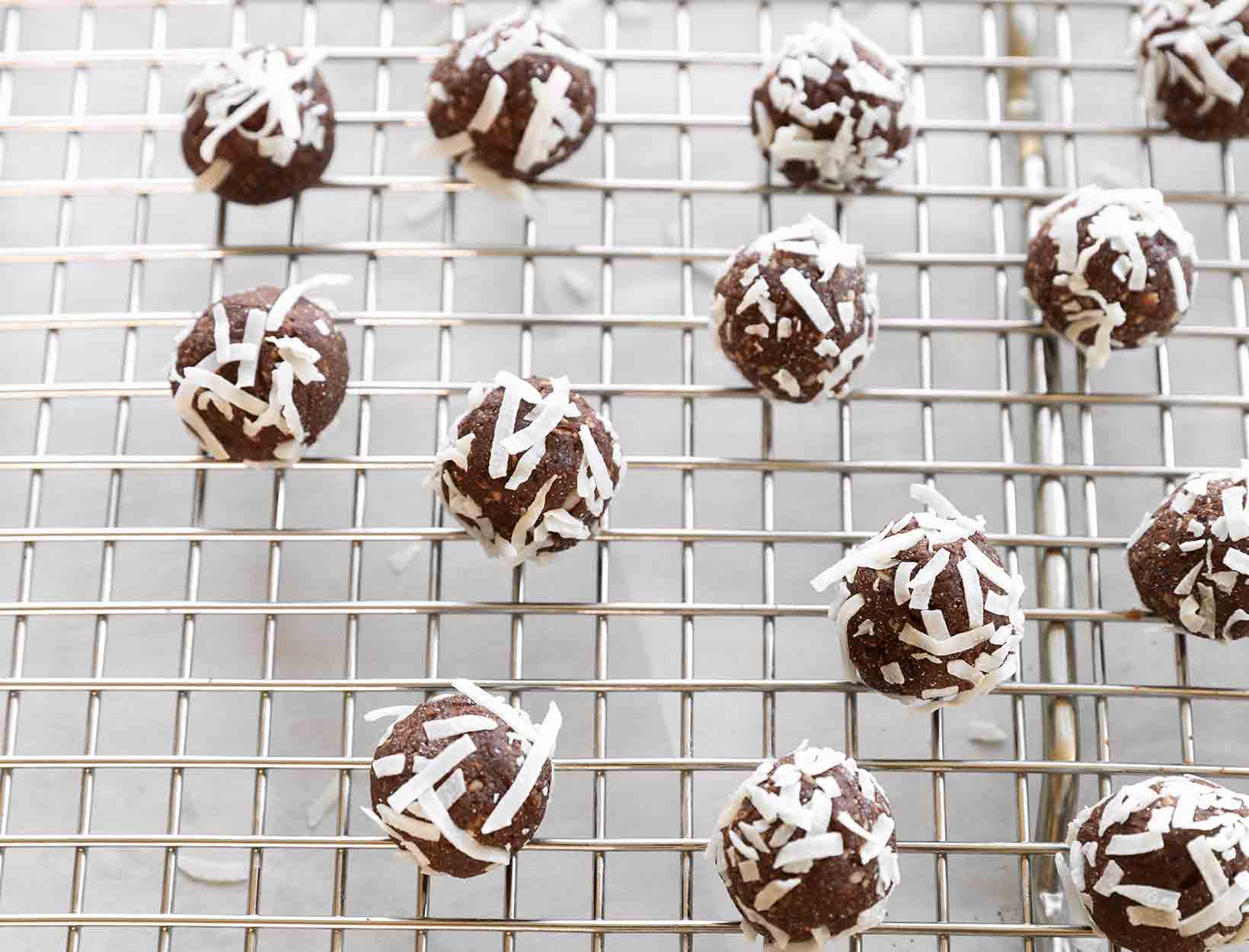 These raw, three-ingredient truffles (from our GOOP CLEAN BEAUTY book) are the perfect bite to satisfy your detoxing sweet tooth. We recommend making a double batch and keeping them in the fridge so you're always ready to combat those cookie cravings.
1. Blend the dates, cacao, and coconut in a food processor until smooth.
2. Wet your hands with water and roll the mixture into 24 small balls (about 1 teaspoon each), then roll each one in additional shredded coconut to coat. Store in the refrigerator for up to a week.