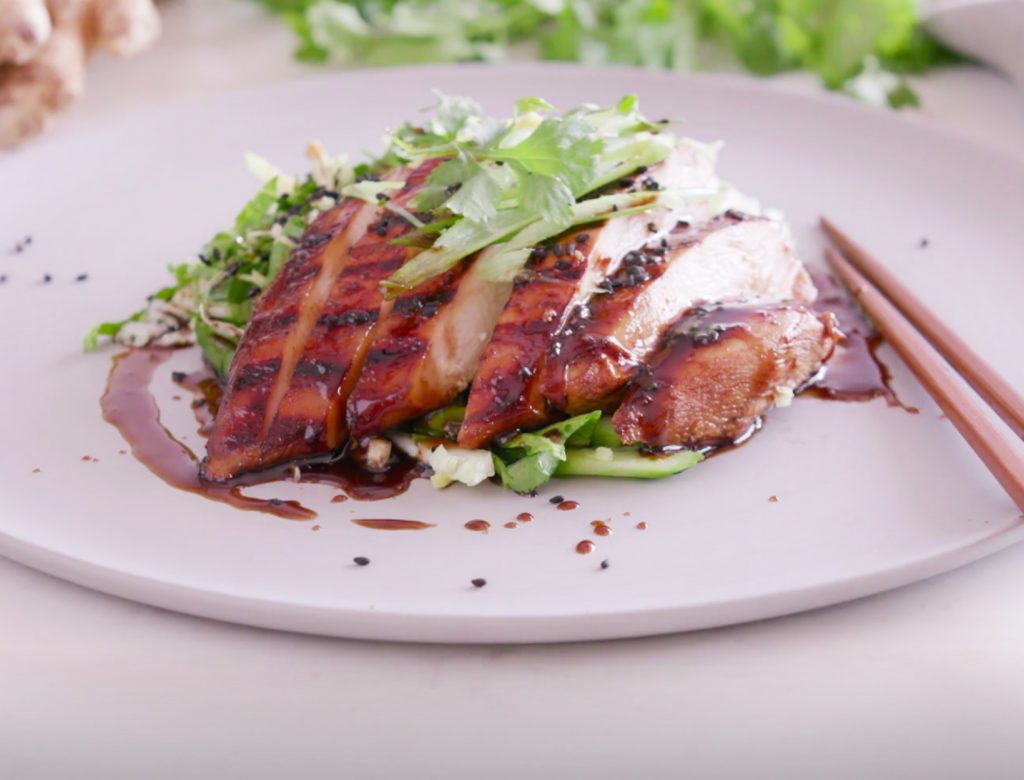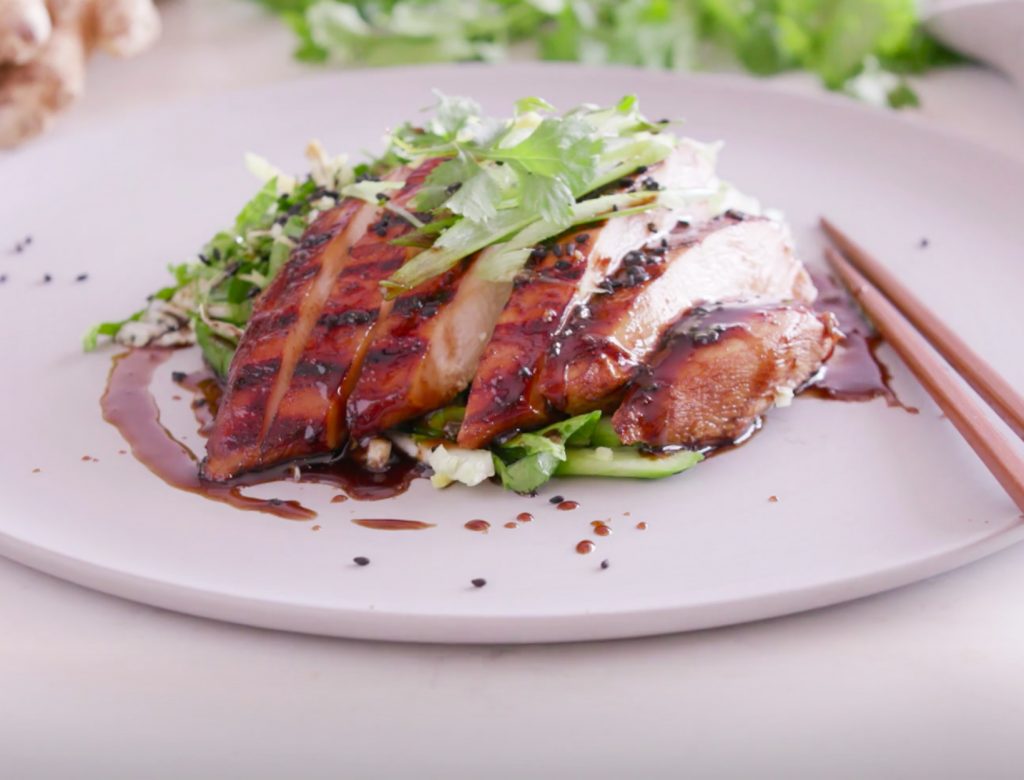 This sauce is detox-friendly because it doesn't use sugar or soy, but it has a great depth of flavor and is the perfect consistency.
1. To make the marinade, combine the balsamic, agave, ginger, and pepper in a small saucepan. Bring to a boil, lower to a simmer, and cook for 10 minutes. Cool and then add the miso, mirin, and water.
2. Marinate the chicken in the sauce (reserve a spoonful or 2) for at least 1 hour–up to overnight.
3. Heat your grill to medium heat.
4. Wipe off any excess marinade and grill the chicken for about 3 to 4 minutes per side, or until cooked through.
5. Serve with the reserved, hasn't-touched-raw-chicken sauce, cilantro and scallions.
Originally featured in Detox Guide