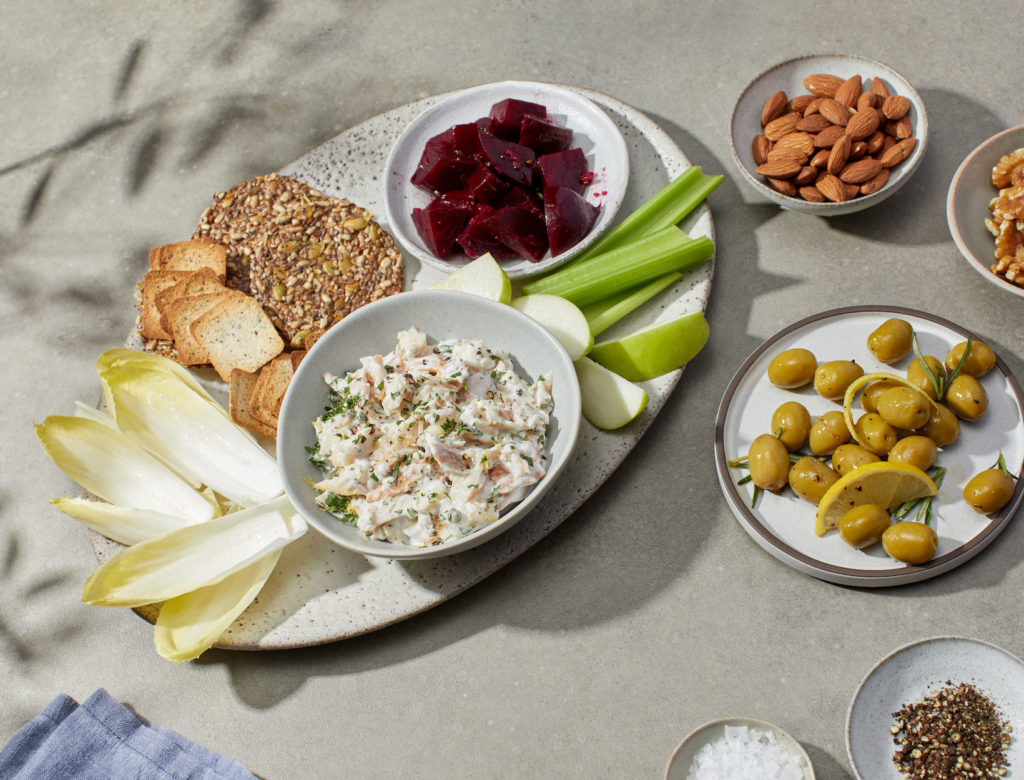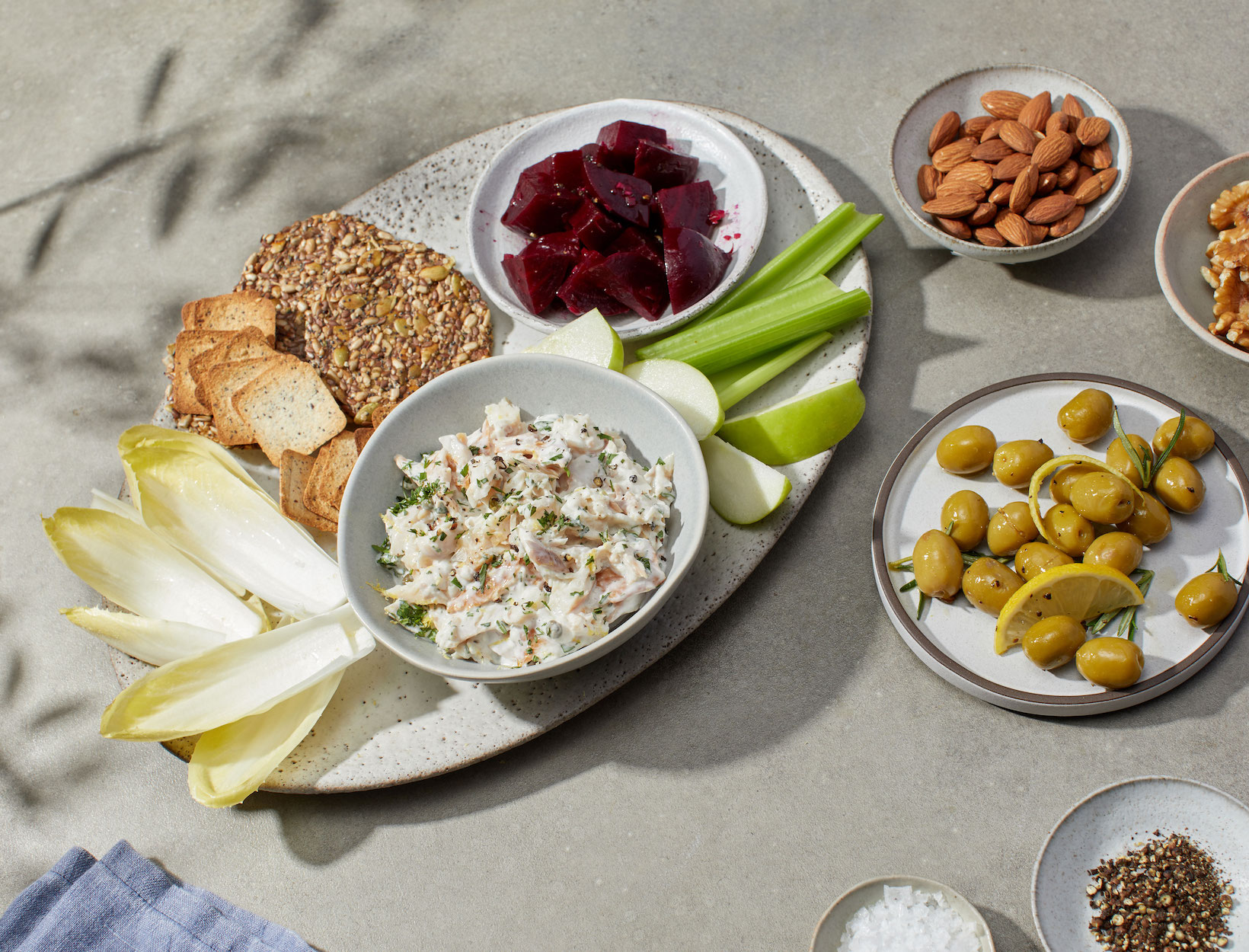 Snack Plate with Smoked Trout Salad and Beets Vinaigrette
Sometimes you just need a snack-y plate with little bits and bobs to graze on through your lunch break. This recipe has veggies—a light beet salad, endive, and celery—plus some protein from the trout to keep you satisfied until dinner. Round it out with a few grain-free crackers, olives, and nuts for texture, saltiness, and variety. Or change up the accoutrements based on what you have on hand.
1. First make the beets vinaigrette. Combine all the ingredients in a small mixing bowl. Taste and adjust seasoning accordingly.
2. Make the trout salad. Combine all ingredients in a small mixing bowl and season to taste with salt and freshly cracked black pepper.
3. Assemble the snack plate. Put out a little ramekin each for the beet vinaigrette, trout salad, and olives. Then fill out the rest of the plate with endive, grain-free crackers, celery, and nuts.
Originally featured in The Annual New Year Detox: 2022 Edition