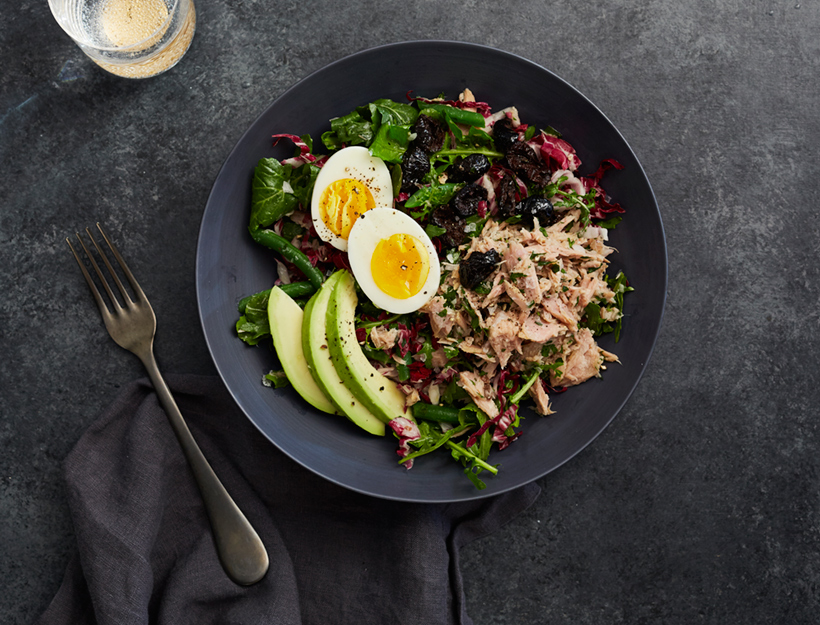 Nothing beats a classic Niçoise—you won't miss the potatoes when you've got creamy avocado in the mix.
1. Combine the shallot, capers, parsley and tuna with lemon juice and a splash of the flavorful oil from the tuna tin. Set aside.
2. To make the dressing, whisk together all of the ingredients in a small bowl. (If there is any leftover oil from the tin of tuna, use it in the dressing).
3. To assemble, toss the arugula, radicchio, and green beans with half of the tuna mixture. Arrange the avocado, olives, and boiled egg on top and finish with the remaining tuna salad.
Originally featured in The Annual goop Detox 2017