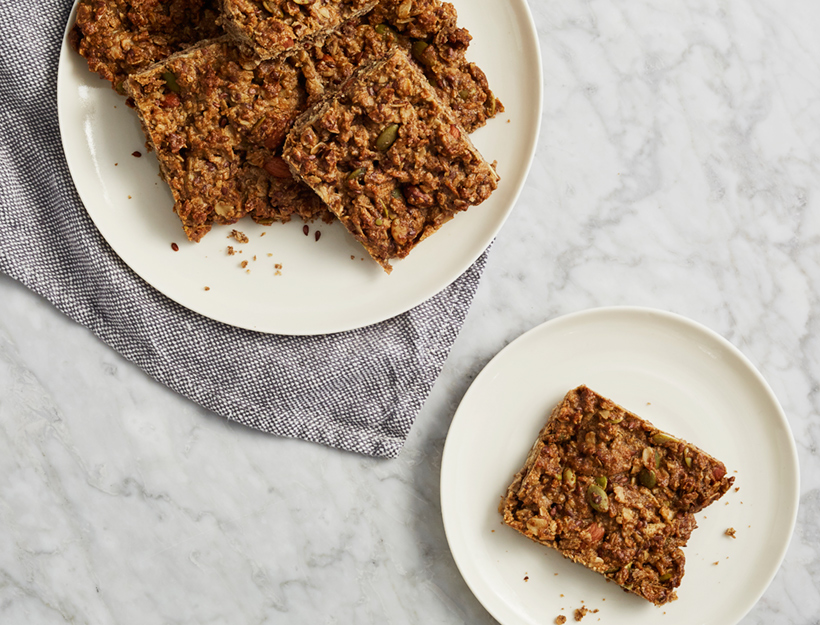 The perfect snack while detoxing, these granola bars offer healthy fats from nuts and seeds and just enough sweetness to keep you from caving for leftover holiday sweets.
1. Preheat the oven to 350°F.
2. Combine 2 cups of the gluten-free oats and the walnuts in the bowl of a food processor and blend until just smooth (you're looking for the consistency of flour).
3. Transfer the walnut/oat mixture to a large bowl and add all of the remaining ingredients, mixing well with your hands.
4. Line a quarter sheet tray (9-inch x 12-inch) with parchment paper and grease with olive oil.
5. Press the granola bars into the baking sheet and bake for 30 minutes.
6. Cool completely before cutting into 12 bars.
Originally featured in The Annual goop Detox 2017