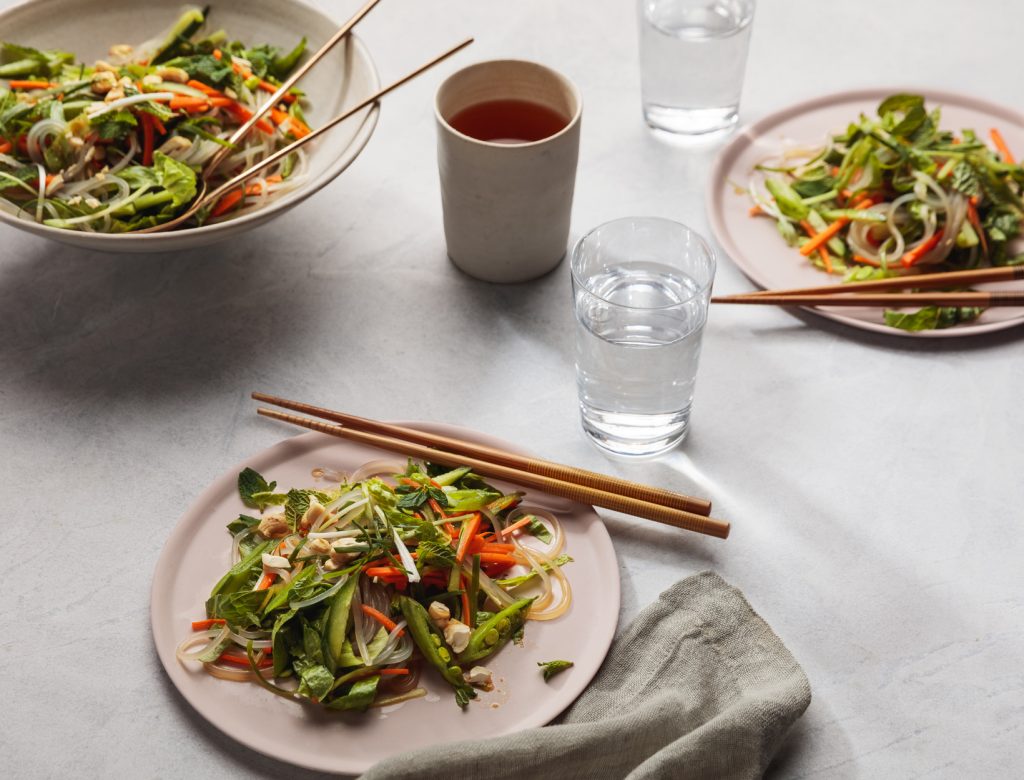 This salad is super refreshing, and the chewiness of the sweet potato vermicelli noodles hits the spot if you miss the chew of gluten in pasta. Pack it in a jar before work with the dressing on the bottom and give it a toss when you're ready to eat for a delicious desk lunch.
1. Bring a large pot of water to a boil. Add the sweet potato noodles and cook for about 5 minutes. Drain and rinse under cold water until fully cooled. With scissors, cut the noodles down a bit (they can be quite long) and set aside.
2. Prepare the dressing by whisking all the ingredients together in a small bowl.
3. Arrange all the salad ingredients in a large, shallow bowl and top with the herbs and cashews before drizzling with the dressing. Mix everything together.
Originally featured in The Annual goop Detox 2019