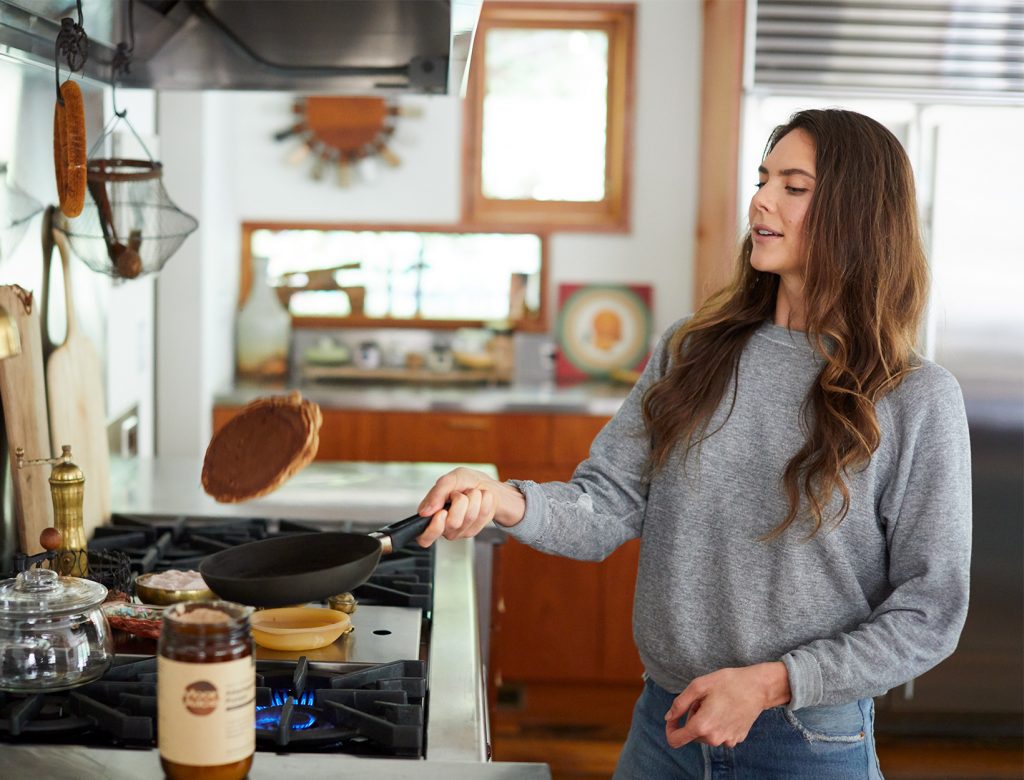 Deep-Chocolate-Chip Protein Pancakes
These pancakes are so good, the fact that they've got enough protein to keep you going all morning is just icing on the…pancake. 
1. Whisk ingredients together, heat a little bit of coconut oil in nonstick pan, and carry on as you do with pancake making. (For the Chia slurry, soak 1 tablespoon ground chia seeds in 1/4 cup water for 10 minutes)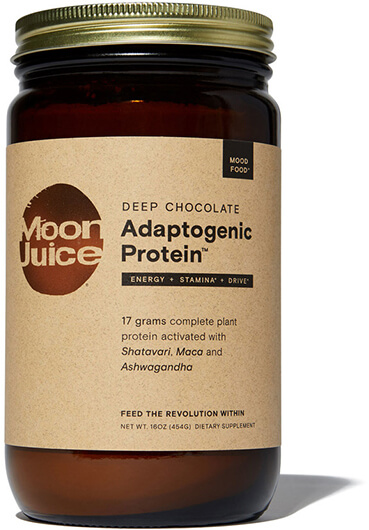 Moon Juice Deep Chocolate Adaptogenic Protein
goop, $50
Cacao, cinnamon, and biofermented brown-rice protein mix with adaptogenic maca, shatavari, and ashwagandha in this supercharged, delicious protein powder that tastes like a brownie.
Originally featured in 3 Delicious, Healthy, Protein-Powder Hacks (Including Deep-Chocolate-Chip Pancakes)