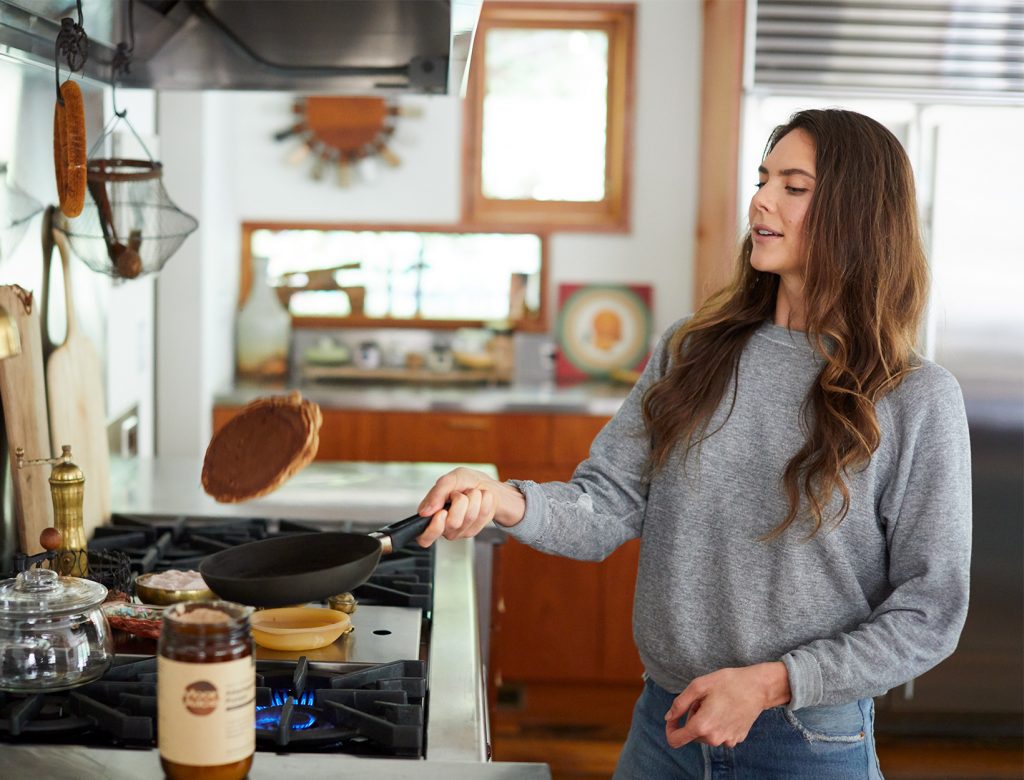 Deep-Chocolate-Chip Protein Pancakes
These pancakes are so good, the fact that they've got enough protein to keep you going all morning is just icing on the…pancake. 
1½ cup pancake mix (we like gluten-free)
1 cup milk (we like almond)
4 scoops Deep Chocolate Adaptogenic Protein
½ cup dark chocolate chips (we like Lily's Stevia-Sweetened Dark Chocolate Chips)
1 egg or 1 tablespoon chia slurry (see note)
1 tablespoon coconut oil
1. Whisk ingredients together, heat a little bit of coconut oil in nonstick pan, and carry on as you do with pancake making. (For the Chia slurry, soak 1 tablespoon ground chia seeds in 1/4 cup water for 10 minutes)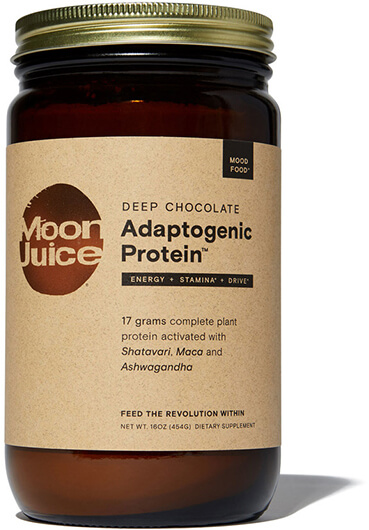 Moon Juice Deep Chocolate Adaptogenic Protein
goop, $50
Cacao, cinnamon, and biofermented brown-rice protein mix with adaptogenic maca, shatavari, and ashwagandha in this supercharged, delicious protein powder that tastes like a brownie.
Originally featured in 3 Delicious, Healthy, Protein-Powder Hacks (Including Deep-Chocolate-Chip Pancakes)