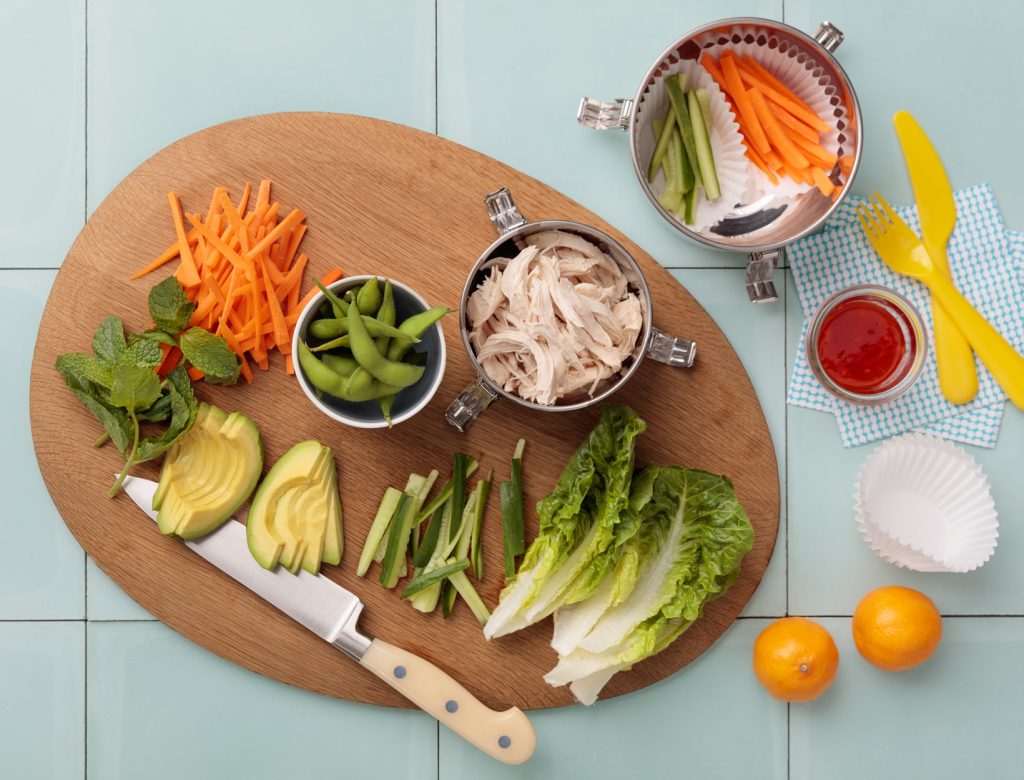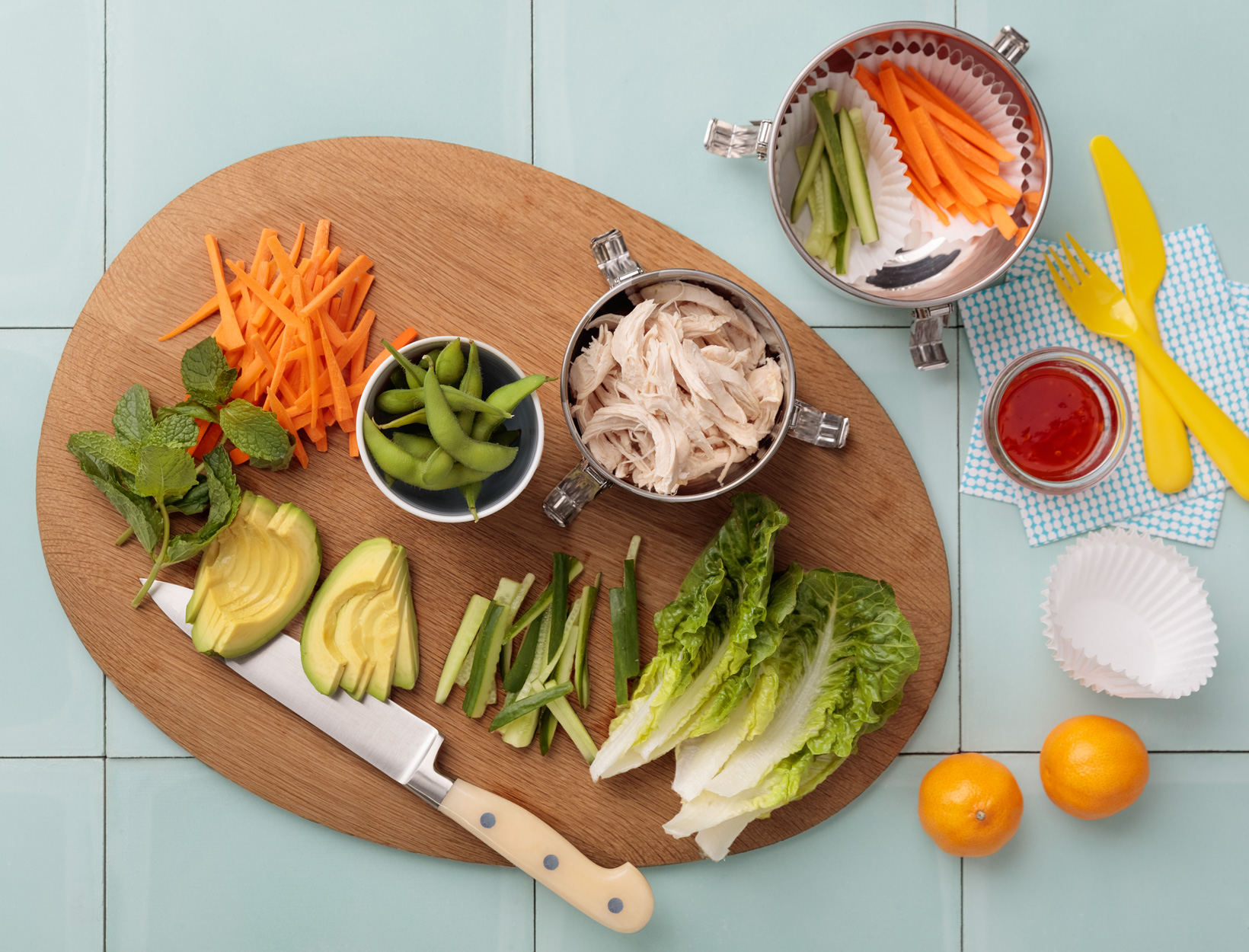 Deconstructed Chicken Salad Rolls with Edamame
The best way to introduce kids to new foods is to have them take part in making it. This inspired DIY lunch gets them involved and allows them to make it just how they like it. And packing the elements separately keeps them nice and crisp.
1. Place all the ingredients in a lunch box. Separate each with muffin liners or small containers, so the kids assemble it at lunchtime. They'll love dipping the rolls in the sweet chili sauce.