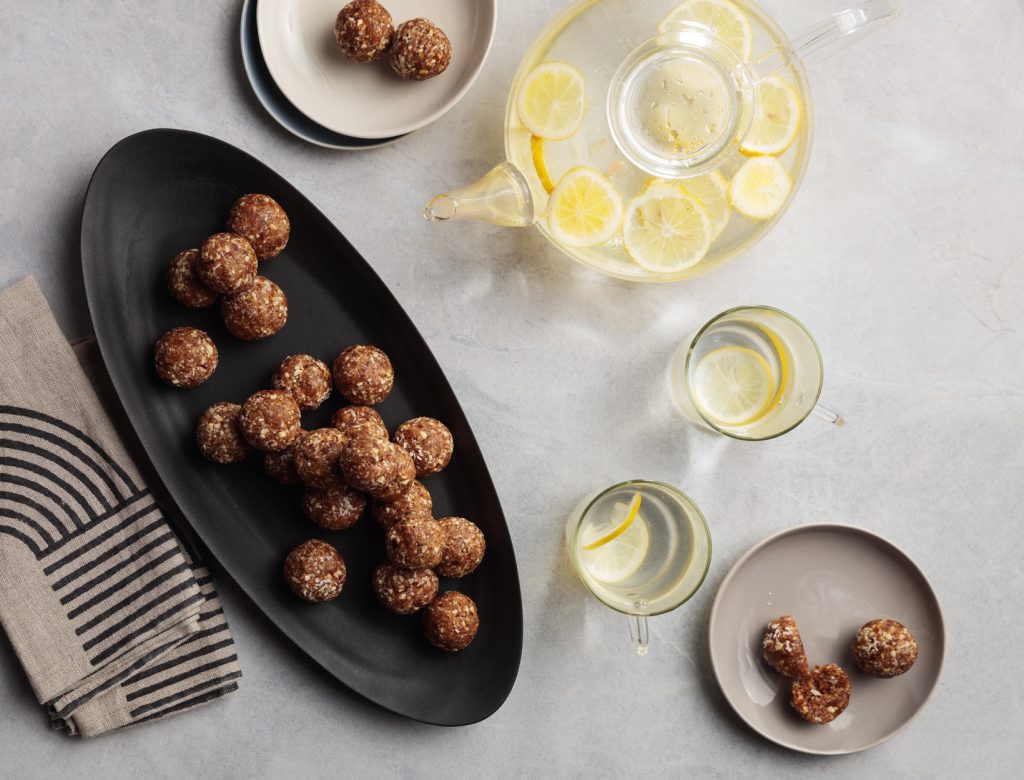 These spiced date balls are the perfect not-too-sweet bite for afternoon snack attacks. They're delightful with an almond milk chai latte.
1. In a food processor, combine cashews and almonds and pulse until coarse. Add the rest of the ingredients to the food processor and pulse until everything is well combined and forms a large sticky ball.
2. Using your hands, roll out 1-inch balls. Store in the refrigerator for up to 1 week.
Originally featured in The Annual goop Detox 2019