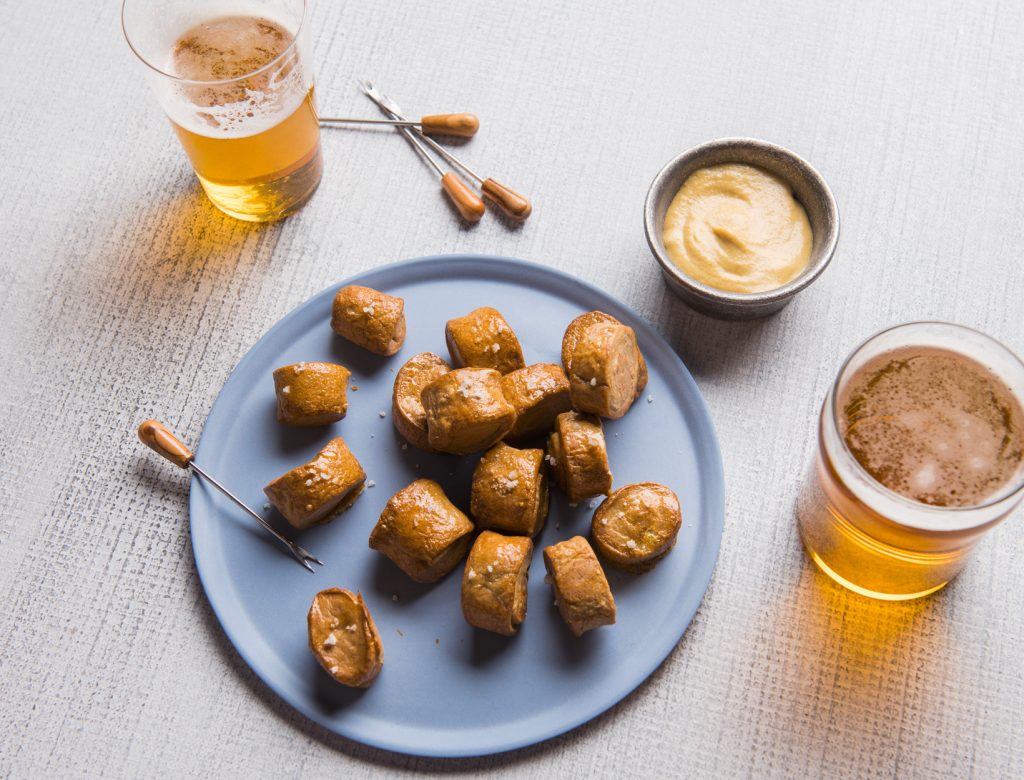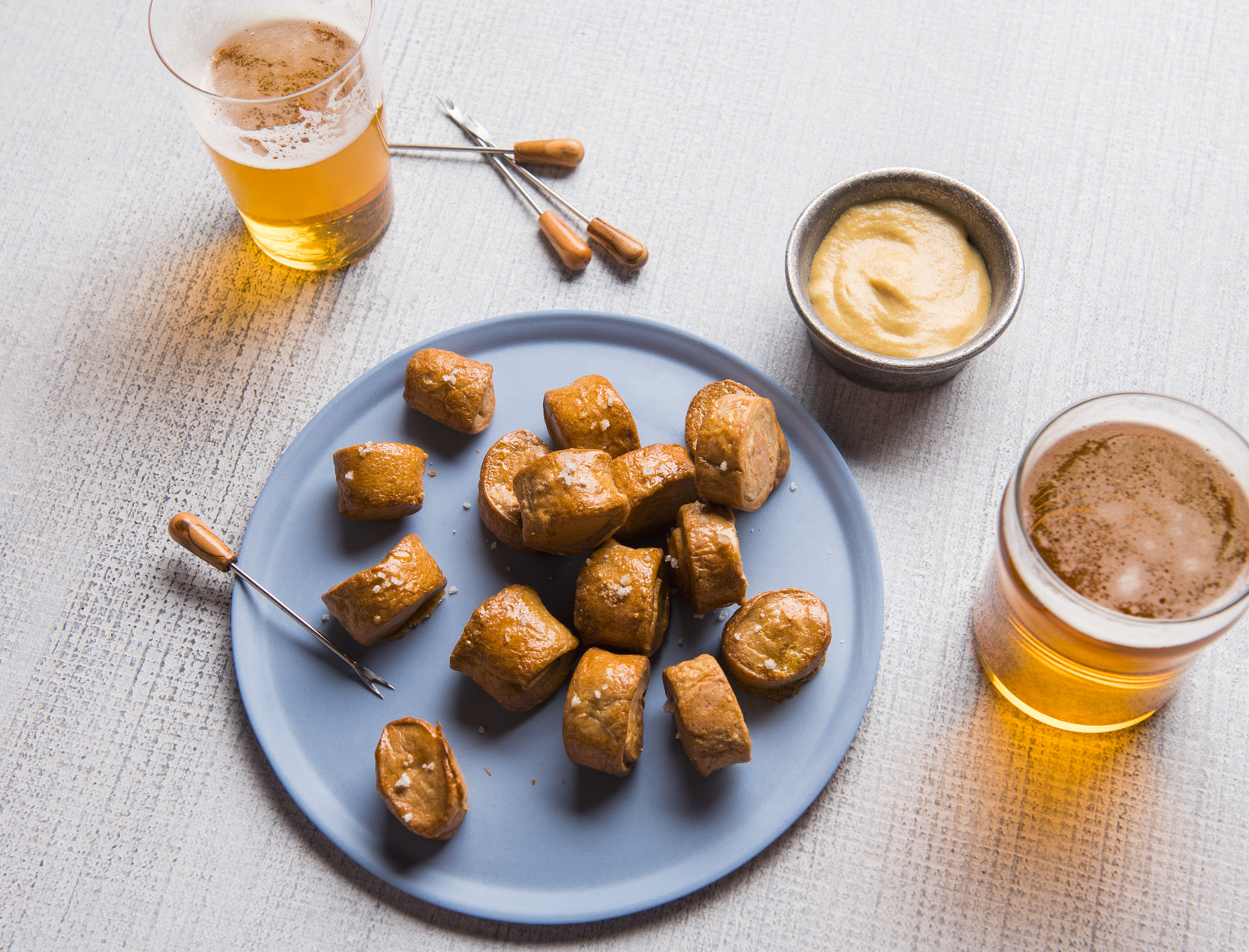 Dunk these crusty, salty, chewy nuggets into mustard and enjoy with reckless abandon. They're the ultimate beer food.
1. Warm beer to approximately 110°F to 115°F in a saucepan over low heat.
2. In a stand mixer with a dough hook attachment, combine the warm beer, sugar, and salt. Sprinkle yeast on top. Let the mixture sit for 5 to 8 minutes.
3. Add the butter and flour, then turn the mixer on low until all ingredients are fully incorporated. Turn speed to medium-high and knead for 4 to 5 minutes. The dough should be smooth and clinging to the dough hook (nothing should be sticking to the bowl). Form the dough into a ball.
4. Coat a medium bowl with 4 tablespoons melted butter (you can also use a neutral oil). Place the dough in the bowl, turning it once to coat the ball with butter. Cover with plastic and let proof for 1 hour (dough should double in size).
5. Preheat oven to 415°F.
6. Line 2 baking sheets with parchment .
7. In a large stockpot, dissolve baking soda in 12 cups of water and bring to a boil.
8. Meanwhile, shape the pretzels: Roll the dough onto a lightly oiled surface and divide into 8 portions. Stretch and flatten each piece into a rectangle, then roll into a cigar shape about 12 inches long. Then cut (using a knife or scissors) into 2-inch pieces.
9. When all the pretzels are cut, add 10 to 12 at a time to the pot of boiling water and allow them to boil for 1 to 2 minutes. Remove from water and place on baking sheet.
10. Brush each pretzel with the egg mixture and sprinkle with flaky sea salt or pretzel salt.
11. Bake for 5 to 10 minutes or until browned.
12. Serve with the mustard mixture.