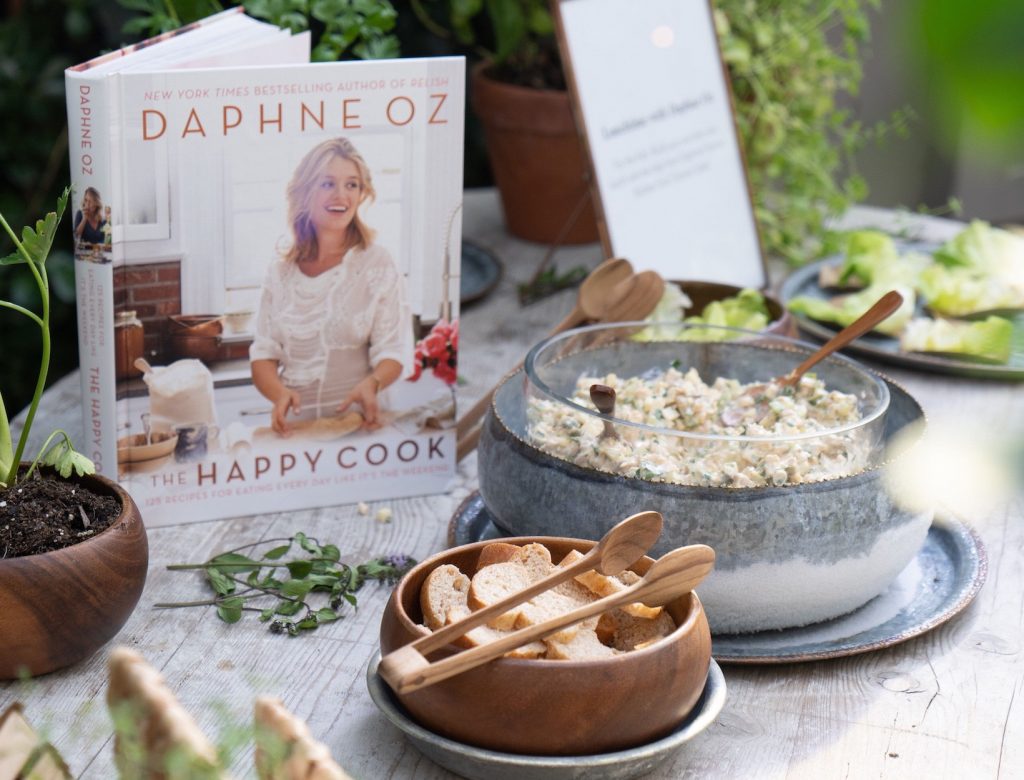 Daphne Oz's Kitchen Sink Chicken Salad
We love a good chicken salad around here, and Daphne Oz's "kitchen sink" version—souped up with salty soy sauce and celery, sweet crunchy apples, and a kick from some hot sauce—is particularly inspired. It's something growns-ups and kids will both love.
1. In a large bowl, whisk together the mayonnaise, mustard, vinegar, hot sauce, soy sauce, maple syrup, and salt and pepper to taste.
2. Add the chicken, celery and celery leaves, apple, and herbs to the dressing and stir to combine. Taste and season with additional salt and pepper as desired.
3. Serve in the lettuce leaves, on crackers, or in a sandwich.