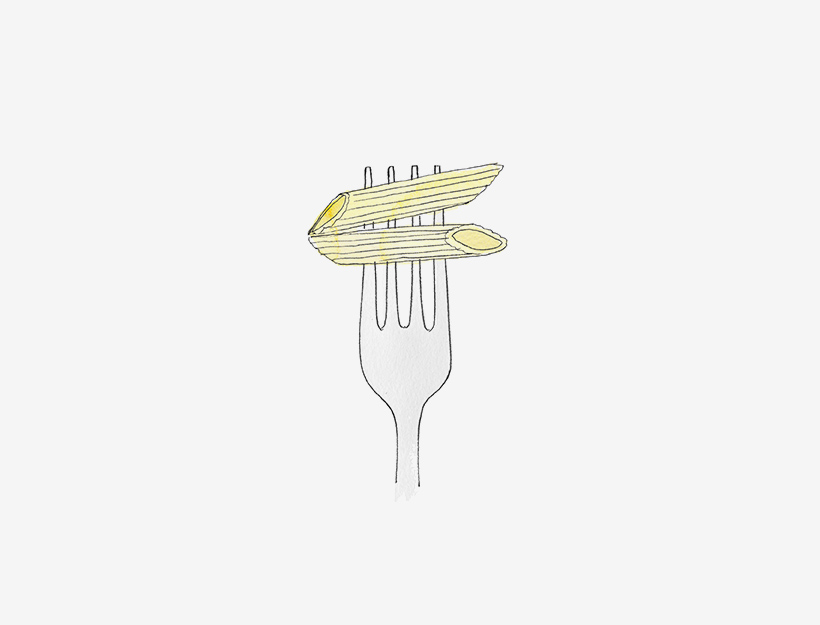 Dan's Thanksgiving Turkey
Jean-Georges Vongerichten is known for serving up deliciously complex and unexpected combinations at his restaurants. When Jean-Georges takes you to his home kitchen, as he does in this book, it's surprising to find how simple and uncomplicated his approach to food is. Here we present to you an ingeniously easy take on turkey by his right hand man, Daniel del Vecchio, plus a few examples of just how Jean-Georges takes a basic side dish to the next level.
1. In a large stockpot, stir together the salt, sugar, and 2 gallons water until the salt and sugar dissolve. Submerge the turkey in the brine and refrigerate for 4 to 6 hours. Remove the turkey from the brine, rinse, and pat dry. Refrigerate, uncovered, for 8 to 24 hours.
2. Arrange an oven rack in the lowest position. Preheat the oven to 400°F.
3. Put the turkey, breast side down, in the center of a large, heavy roasting pan. Stuff with a third of the onions, carrots, celery, parsley, thyme, and 1 tablespoon of the butter. Truss well.
4. Scatter the garlic, chicken wings, turkey giblets and neck, and the remaining vegetables and herbs around the bird. Pour 1 cup water over the vegetables. Melt the remaining 5 tablespoons butter and brush all over the turkey.
5. Roast for 45 minutes. Turn the turkey so that one wing side is up and baste, adding water to the pan if it is dry. Roast for 15 minutes longer, then turn the turkey so that the other wing side is up. Baste, then roast for 15 minutes longer. Turn the turkey breast side up, baste, and roast until the internal temperature of the leg registers 170°F, 30 to 40 minutes longer. Remove from the oven, tent with foil, and let rest for 20 to 30 minutes.
6. While the turkey rests, remove the turkey neck and giblets from the pan. Pick the meat from the neck and dice. Dice the giblets.
7. Tilt the turkey to pour its juices into the roasting pan, then transfer the turkey to a serving platter. Set a fine mesh sieve over a measuring cup. Carefully pour all the liquid from the pan through the sieve; discard the solids. Let stand for a few minutes, then spoon off the fat from the juices, discarding the fat, or use a fat separator. Pour the pan juices back into the roasting pan. Add the neck meat and giblets to the pan. Straddle the pan between 2 burners and bring the juices to a boil. Stir 1 tablespoon water into the cornstarch, then stir into the juices. Boil until thickened slightly, about 2 minutes. Season to taste with soy sauce, salt, and pepper and then transfer to a gravy boat. Carve the turkey and serve with the gravy.
Originally featured in The Thanksgiving Lowdown