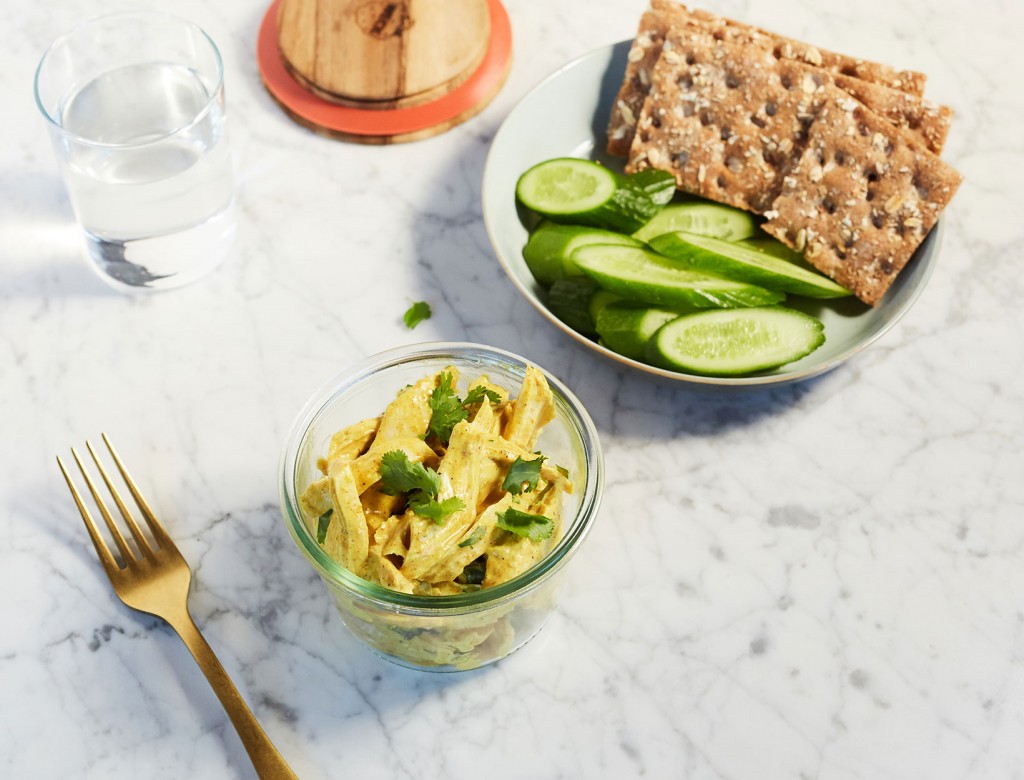 We like to make a big batch of this and snack on it throughout the week or pack it up for lunch. If you don't have time to cook your own chicken breast, an organic rotisserie chicken works great here.
1. Combine the first 8 ingredients in a bowl.
2. Slowly add a small amount of the curry mixture to the chicken, combining well. Continue adding the curry mixture until the chicken salad is at your desired consistency. Then stir in the cilantro leaves.
3. Serve with sliced cucumber, crackers, or lettuce cups.
Originally featured in From the goop Kitchen: Curry Chicken Salad