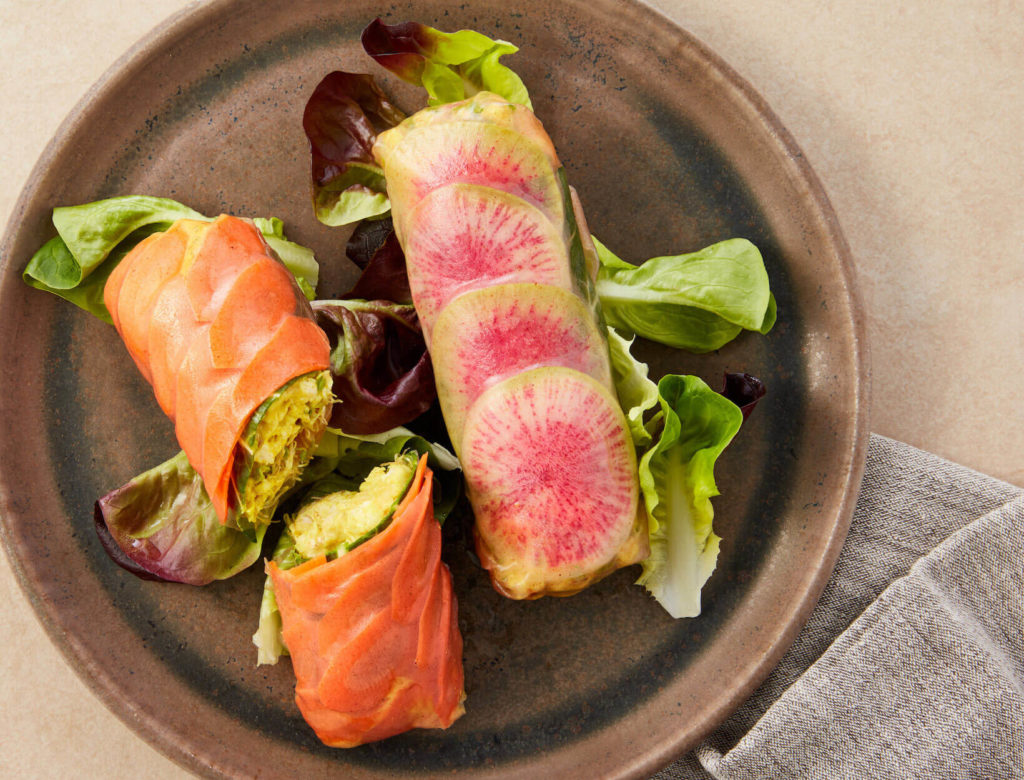 Curry Chicken Salad Summer Rolls with Mango Chutney
The goop Kitchen wrap you won't be able to stop thinking about.
1. First, make the chutney. In a pot, add the pineapple, honey, curry powder, and rice wine vinegar and bring to a quick boil. Cook for 1 to 2 minutes until the pineapple releases some of its juices. Transfer the pineapple mixture to a blender and blend until puréed. Fold in the diced mango, cilantro, and lime zest and juice. Serve chilled.
2. In a mixing bowl, combine the rest of the ingredients. Season and set side.
3. Prepare a bowl of warm water large enough to fit the brown rice paper.
4. Working one at a time, add the spring roll wrappers to the water and allow to soften, about 30 to 40
seconds, depending on how warm your water is.
5. Place the paper on a cutting board. In the center, add the alfalfa sprouts and top with about ⅓ cup of the curry chicken salad.
6. Wrap tightly like a burrito. Place each roll on a leaf of lettuce and serve with mango chutney.
Originally featured in Spring Refresh: Cocktails, Sundresses, and Cosmic Dating Apps Included