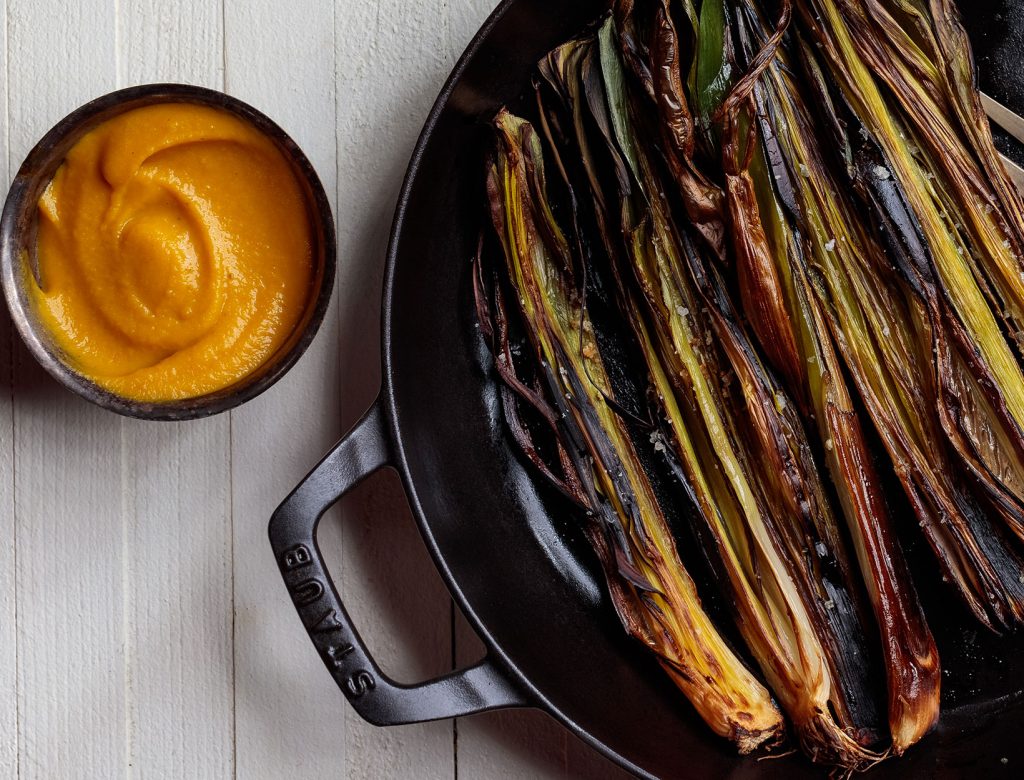 Curried Coconut Squash Sauce
"This sauce is the perfect simmer for tofu or chicken. Play with it: I have been known to eat it like soup, dunk flatbread in it, and pour it over a sheet pan of roasted veggies (there are nights when plates feel unnecessary, no?)." —Alison Cayne
1. Heat olive oil in a medium pot over medium heat. Add onions and a pinch of salt. Sauté 2 to 3 minutes to soften. Add squash and sauté 2 to 3 minutes more. Add garlic and sauté 1 minute more, stirring constantly.
2. Add chili flakes and curry powder, then add water until covered. Cover with a lid and simmer over medium heat until soft (about 10 minutes).
3. Strain and reserve liquid for later.
4. Place all solids in a blender and blend with coconut yogurt on high until smooth. Season with lime, salt, and pepper.
Originally featured in Secret Sauce: 3 Cozy Vegan Dinners