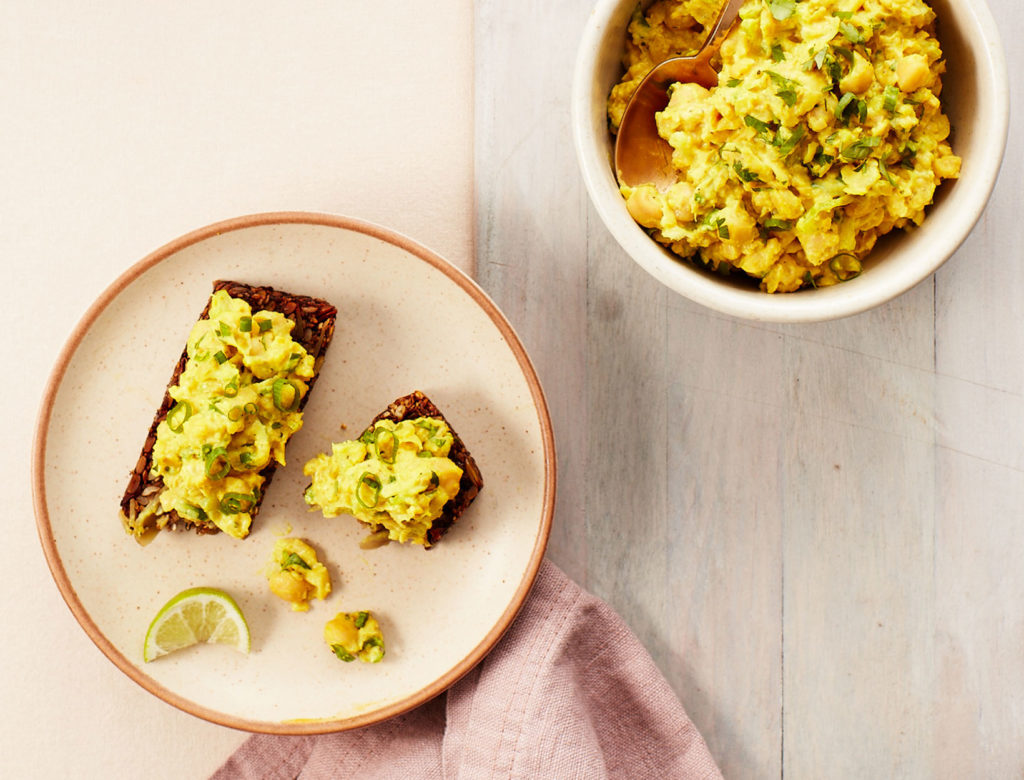 Curried Chickpea Salad
This is a plant-based riff on one of our favorite deli-inspired lunch dishes. Chickpeas are hearty and serve as a nice earthy-neutral canvas for ginger, lime, garlic, and curry powder.
¼ soy-free vegenaise or aquafaba mayo
1 clove garlic, grated
½ teaspoon grated ginger
1 stalk celery, finely diced
2 scallions, minced
juice of 1 lime
1 heaping teaspoon curry powder
1 can chickpeas, drained
¼ cup cilantro, roughly chopped
kosher salt
1. Combine the vegenaise, garlic, ginger, celery, scallions, lime juice, and curry powder. Then add about half the chickpeas and mash them well with the back of a fork. Fold in the remaining chickpeas, mixing well and leaving some chunky chickpea bits in among the creamier mix. Fold in the cilantro and a pinch of salt. Taste and adjust seasoning accordingly. Serve on Grain-Free Seed Bread, with gluten-free crackers, or in butter lettuce cups.
Originally featured in The Annual New Year Detox