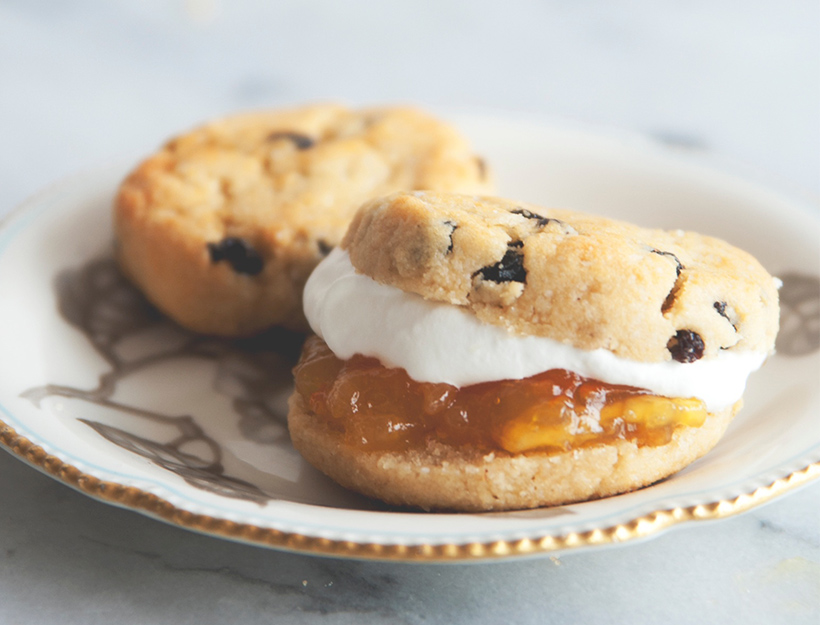 Currant Scones
Eat these for breakfast or an afternoon snack with tea. If you're not avoiding dairy, these are pretty great with jam and clotted cream.
2½ cups almond flour
½ teaspoon salt
½ teaspoon baking soda
⅓ cup melted coconut oil
¼ cup maple syrup
2 large eggs
1 cup currants
for the egg wash (optional):
1 egg
1 tablespoon water
1. Preheat the oven to 350°F.
2. Place the dry ingredients in a bowl and mix to combine.
3. Whisk together all the wet ingredients and stir into the dry ingredients; add currants.
4. Form the dough into a ball, place between 2 pieces of parchment paper, and roll out until it is roughly 2 inches thick.
5. Press a cup or a 2- or 3-inch circular biscuit cutter into the dough to make 12 scones.
6. Place the round disks on a baking sheet. If desired, beat an egg with a tablespoon of water, and brush the top of the scones with the egg wash. Bake for 15 minutes.