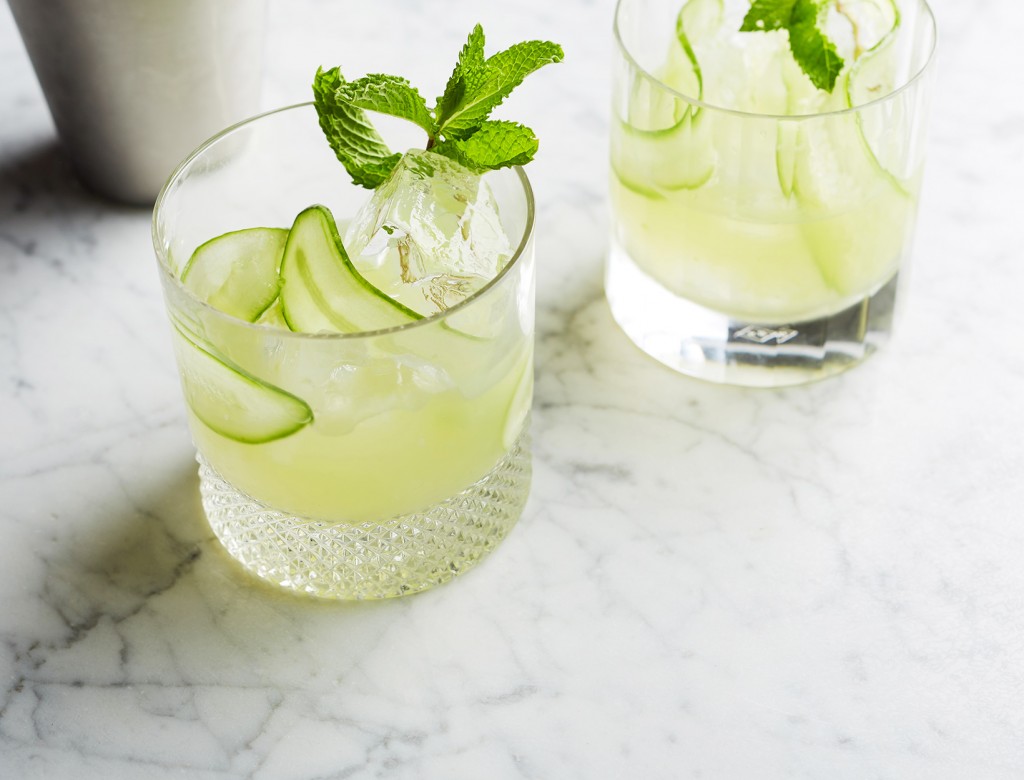 Our version of a boozy green juice: this refreshing cucumber cocktail.
1. Muddle the cucumber, mint leaves, and monk fruit powder in a cocktail shaker until most of the juice has been released from the cucumber and the mint is fragrant.
2. Add the lemon juice, vodka, and lots of ice.
3. Shake for 30 seconds, then pour into a rocks glass with ice (you might need to shake it a few times as the cucumber pulp can clog up the cocktail strainer).
4. Garnish with a sprig of mint and a slice of cucumber.
Originally featured in A Pair of Not-Too-Sweet Cocktails You Can Make for a Crowd