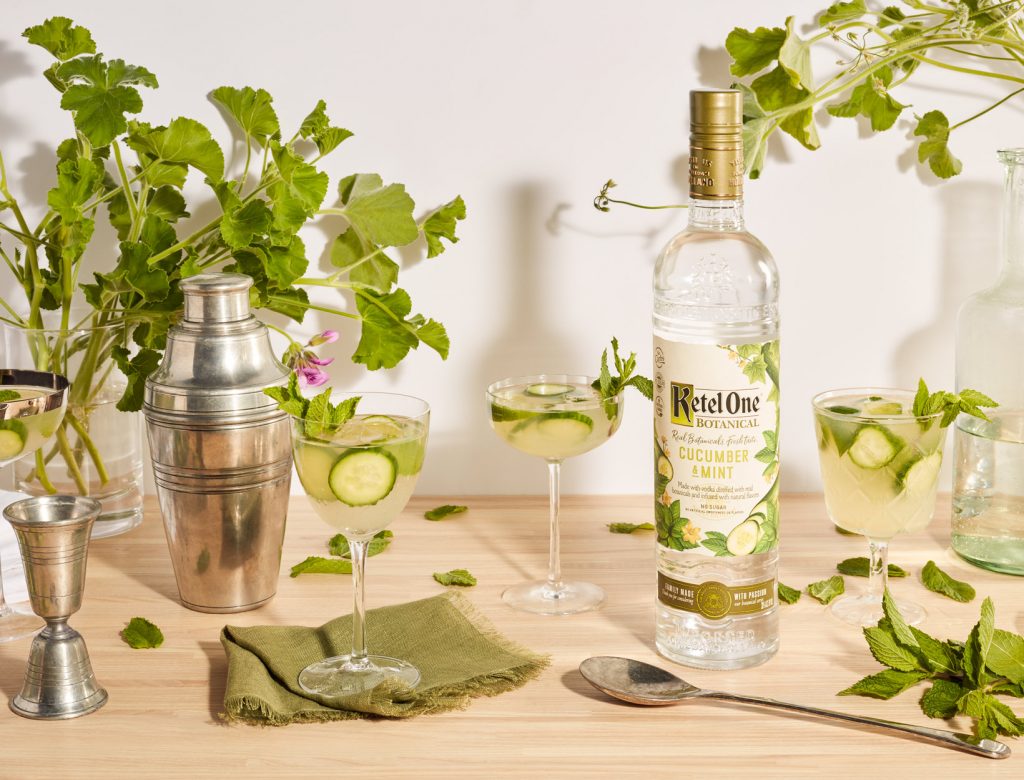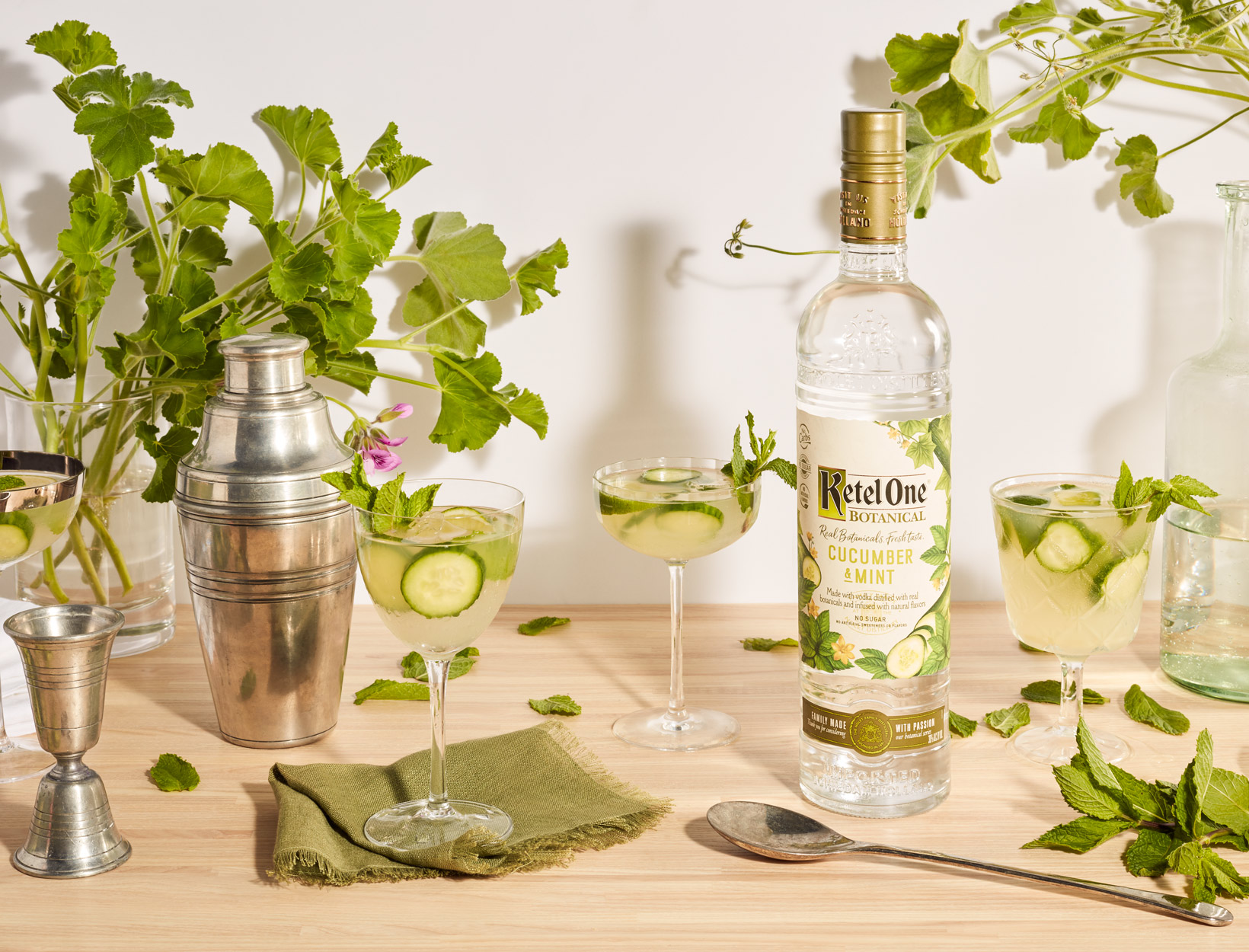 There is perhaps nothing more fresh tasting than a cucumber-mint cocktail. We love the addition of spicy ginger and tart lime, which keep you coming back for more.
1. In a large glass, add the cucumber, ginger, 2 mint sprigs, lime, and vodka and muddle together until all the essential oils are released. Then strain into a new glass filled with ice.
2. Finish with sparkling water and garnish with the remaining sprigs of mint and additional lime wedges or cucumber slices, if desired.
Originally featured in Botanical Cocktails Straight from the Farmers' Market