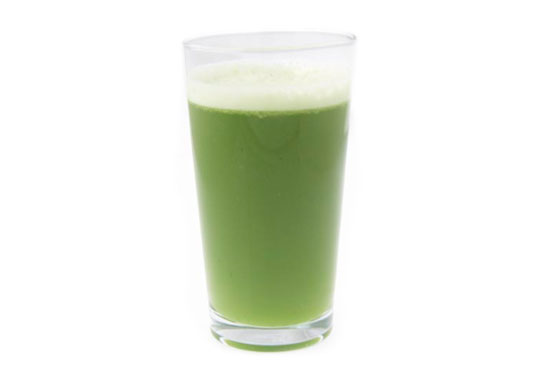 Cucumber, Basil & Lime Juice
Think of this as a detox-friendly mojito. The juice is especially refreshing when blended with a handful of ice cubes and a whole lime.
1/2 cup fresh basil
1 english cucumber, cut in half lengthwise
1/2 lime, zest and pith removed
1 apple, cut into wedges
1. Starting with the basil, juice everything into a glass.
2. Give it a stir.
3. Enjoy.
Originally featured in Detox