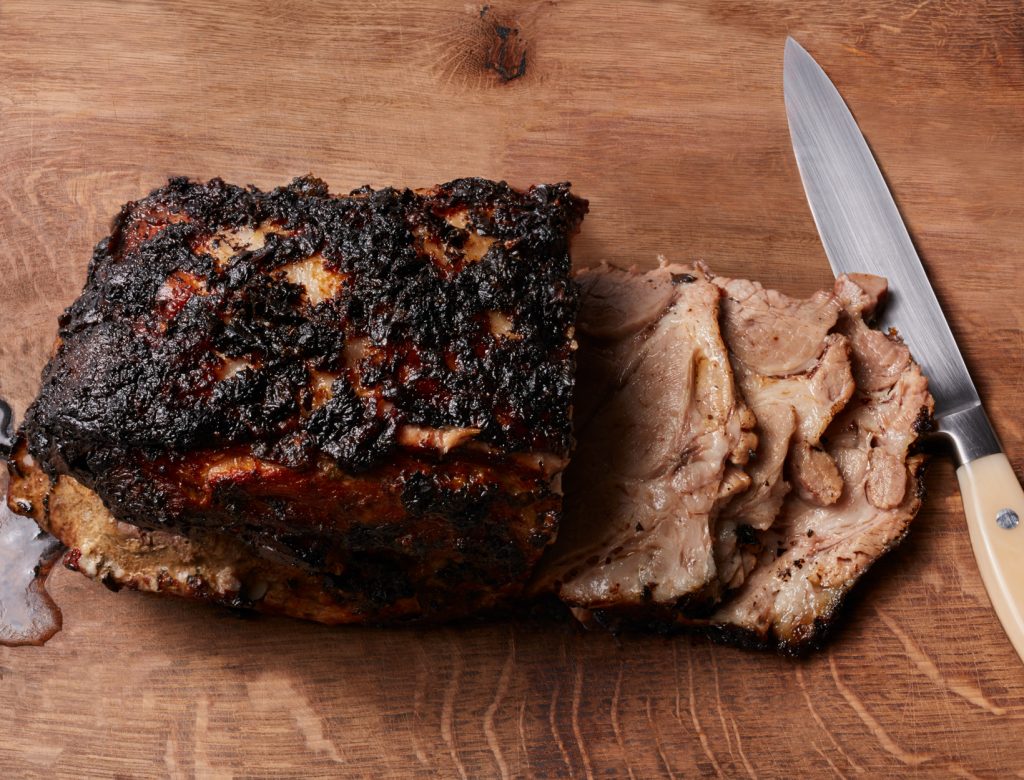 Cuban-Style Roasted Pork Shoulder
This pork shoulder is super flavorful because it's both brined and marinated. It's savory and citrusy, and most importantly, super tender. Jon Favreau uses this for making Cubano sandwiches, but it's just as delicious as a main dish, too.
1. Prepare the brine for the pork shoulder in a large bowl. Add the pork, cover, and let it brine in the refrigerator for at least 12 hours.
2. When the pork is done brining, prepare the mojo marinade. Combine all ingredients in a large bowl. Remove pork from brine and pat dry. Marinate the pork shoulder in mojo marinade for at least 2 hours.
3. Preheat the oven to 325°F.
4. Remove the pork from the marinade and transfer to a roasting dish. Roast the pork shoulder for about 3-4 hours, occasionally basting it with the rendered drippings. The internal temp should reach 170°F when it's done (it should still be a light pink on inside). Let pork rest until cool enough to handle.
Originally featured in Real Men Eat goop: The Cubano