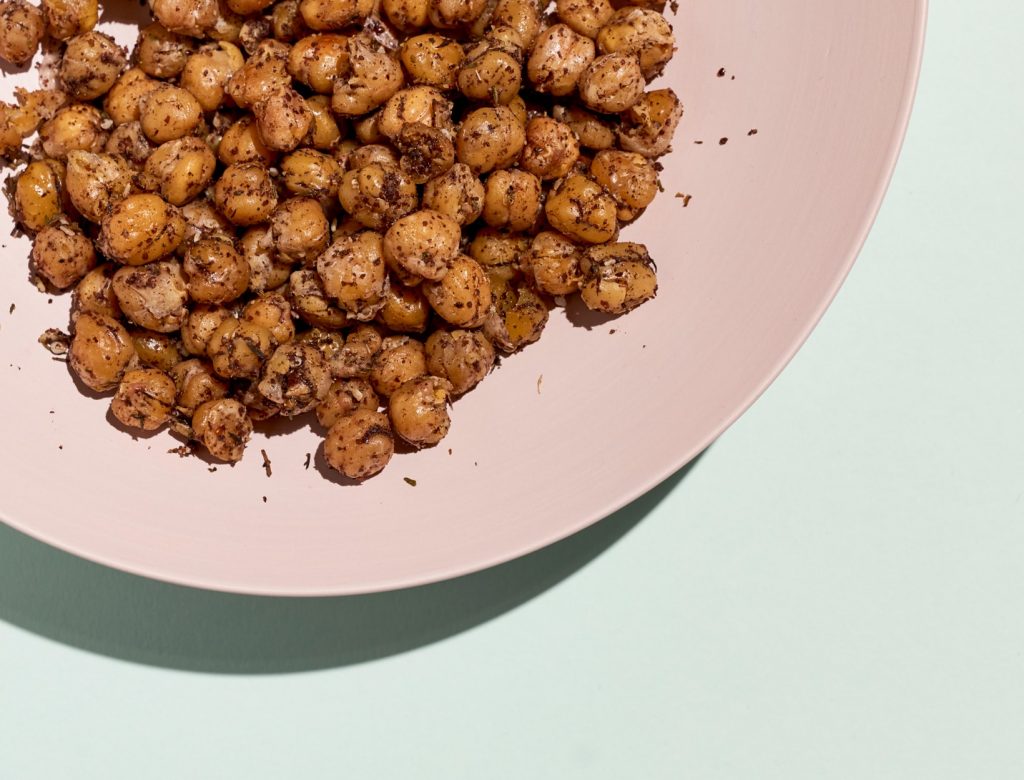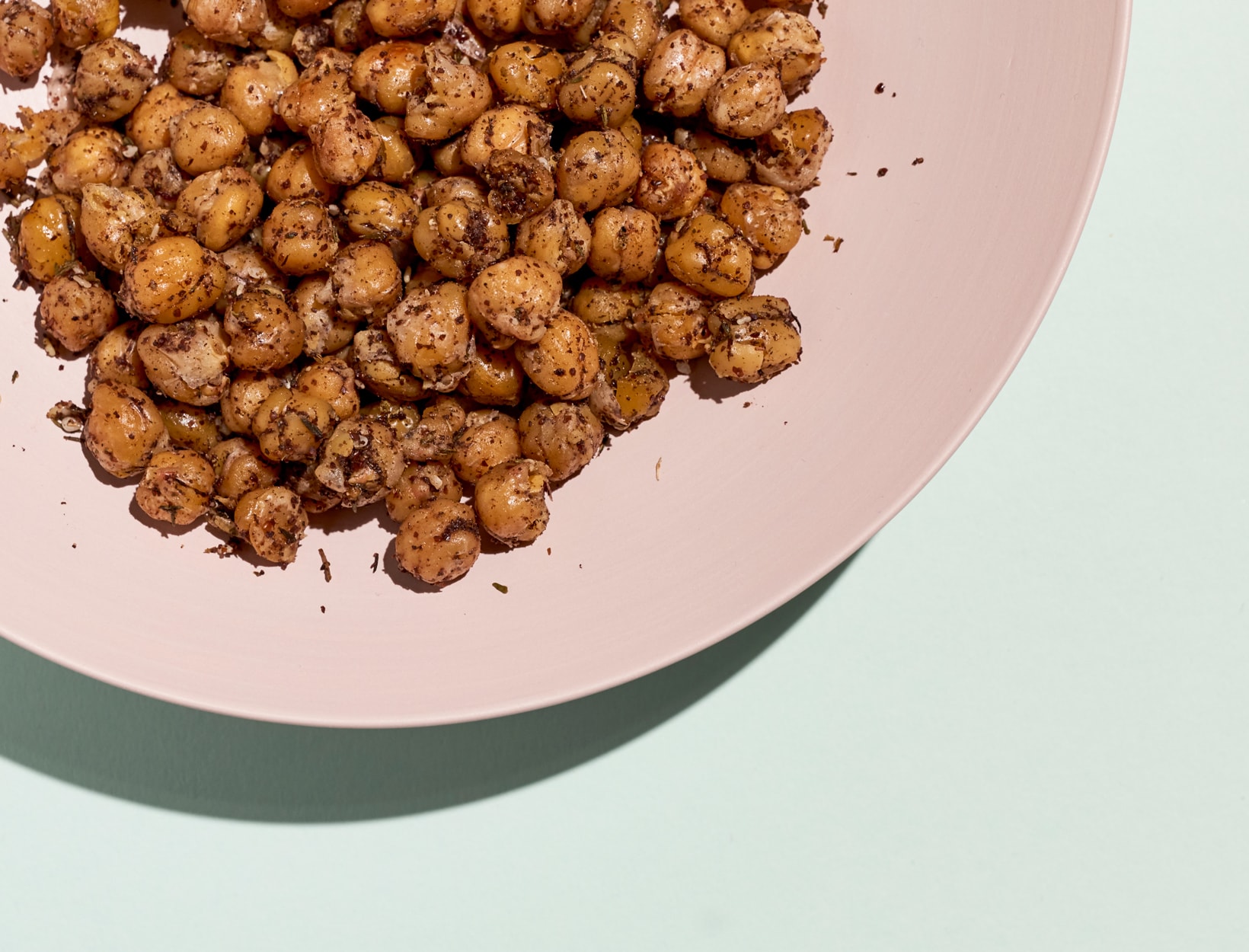 Crunchy Chickpeas with Za'atar and Sumac
These crispy chickpeas, tossed in tart sumac and earthy za'atar, are ridiculously good. They're also easy to make, but just be sure your chickpeas are very well dried before you pop them in the oven. We wait to coat them in spices until after they've roasted to ensure that the za'atar and sumac don't burn. Eat these within a couple of hours of making them, as they tend to lose their crispiness as they sit out.
1. Preheat the oven to 400°F.
2. Dry the chickpeas as much as possible by rolling them between two clean dish towels or paper towels.
3. Transfer them to an unlined baking sheet and toss with two tablespoons of the olive oil and all of the salt. Roast in the oven for 20 to 30 minutes, shaking the baking sheet every 10 minutes to make sure they cook evenly.
4. While the chickpeas are in the oven, mix together the sumac and za'atar in a small bowl. When the chickpeas are browned and crispy, remove them from the oven and transfer to a medium bowl. Toss with the remaining tablespoon of olive oil, and the sumac and za'atar mixture.
5. Season to taste with more salt and enjoy.
Originally featured in Three Satisfying Snacks to Get You Through Your Detox