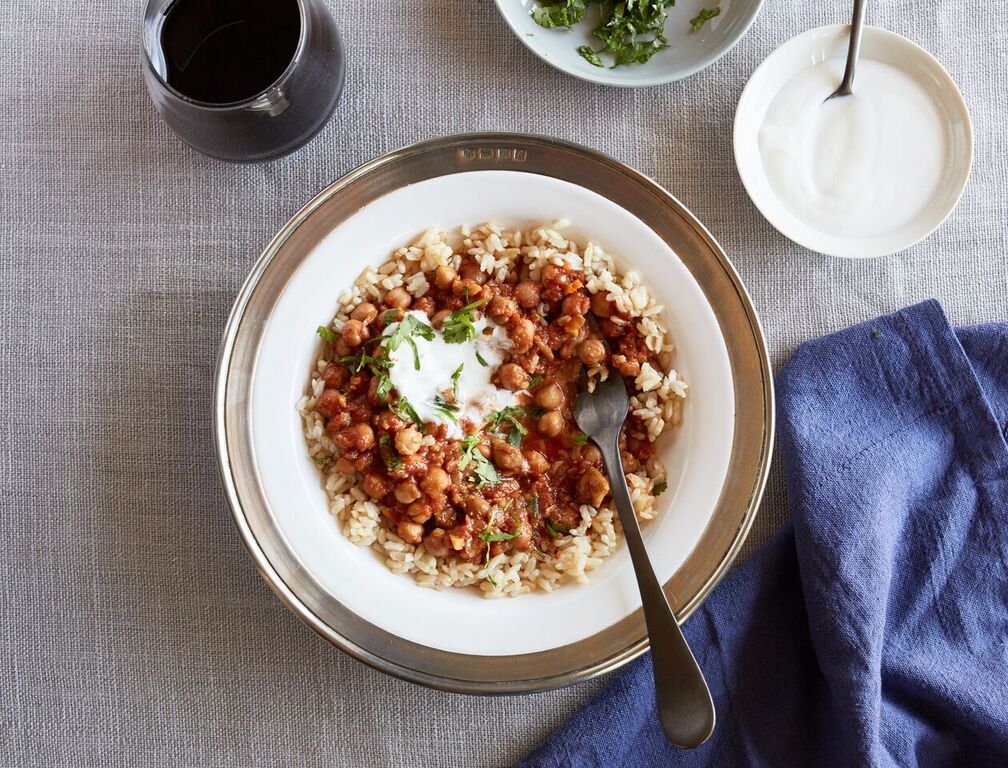 This vegetarian chickpea dish makes a great family dinner—it's cheap and easy to prepare, plus it's packed with protein, fiber, and iron (if you add the spinach).
1. Heat olive oil in a large sauté pan over medium heat.
2. Add onion and a large pinch of salt and sauté for 10 minutes, until the onion is translucent and softened.
3. Add ginger, garlic, chili, and spices and sauté for 2 minutes.
4. Add 1 cup of water to the pan to deglaze, using your spoon to scrape up any nice bits that may have stuck to the pan.
5. Transfer everything to the crockpot and add chickpeas, canned tomatoes, and a large pinch of salt.
6. Set the crockpot to low and cook for 6 hours. If using, add the spinach for the last 20 minutes of cooking. Season to taste with salt and pepper.
7. Serve with brown rice or quinoa and top with yogurt, chopped cilantro, and a squeeze of fresh lime juice, if desired.
Originally featured in Two Supremely Easy Crockpot Recipes