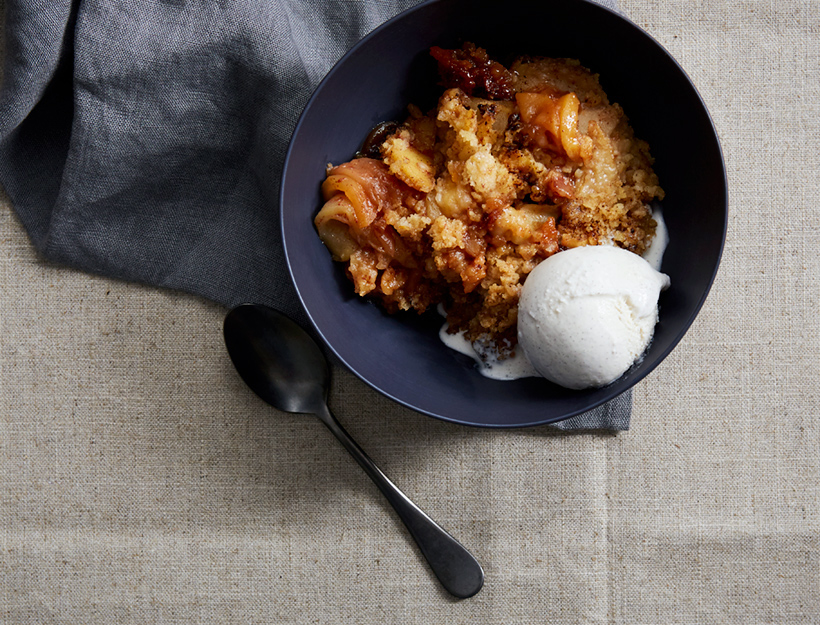 A cobbler in the crockpot may sound odd, but trust us: This dessert will make you a believer. The crispy edges, buttery cobbler topping, and subtly sweet apple filling just might make this your new favorite fall dessert.
1. To make the filling, peel and core the apples, then cut into ¼-inch slices. Toss in a bowl with remaining ingredients and place in the crockpot.
2. To make the topping, combine sugar, flour, baking powder, and a pinch of salt in a large bowl. Add egg and mix with your hands until the dough is shaggy.
3. Distribute the flour mixture evenly over the apples.
4. Cook the butter in a small sauté pan over medium heat until just starting to brown.
5. Pour the brown butter over the cobbler, set the crockpot to the slow-cook high setting, and let cook for 4 hours.
6. Serve warm with vanilla ice cream.
Originally featured in 4 Easy Crockpot Recipes