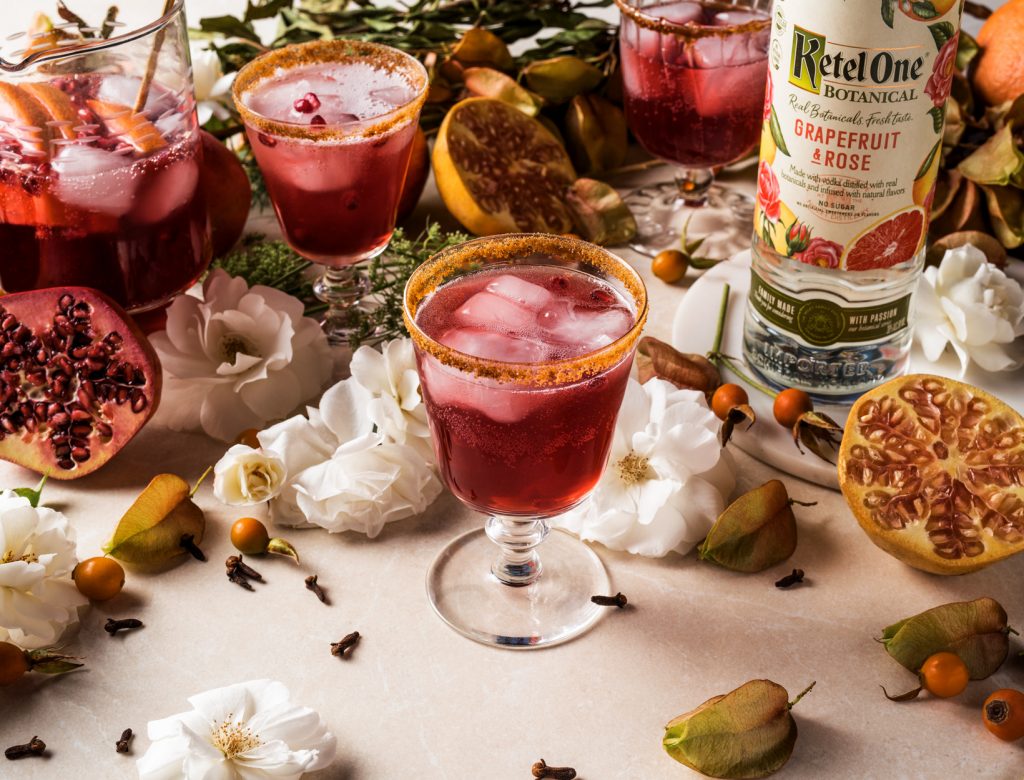 Crimson & Clover Sparkler
This version has it all: bubbles, warm spice, tart fruit, and a fanciful sugar rim.
For the coconut clove sugar:
2 tablespoons coconut sugar
¼ teaspoon ground cloves
1 grapefruit wedge
For the cocktail:
1½ ounces Ketel One Botanical Grapefruit & Rose
2 ounces pomegranate juice
¾ ounce fresh grapefruit juice
1 ounce Fever Tree soda water
pomegranate seeds
1. First make the coconut clove sugar: Simply combine the ingredients in a bowl and mix well. Then pour out onto a shallow plate. Use the grapefruit wedge to wet the rim of your glass, then dip the rim in the coconut clove sugar, and add ice to the glass.
2. Next add the Ketel One Botanical, pomegranate juice, and grapefruit juice to the glass. Finish with the soda water and a sprinkle of pomegranate seeds.