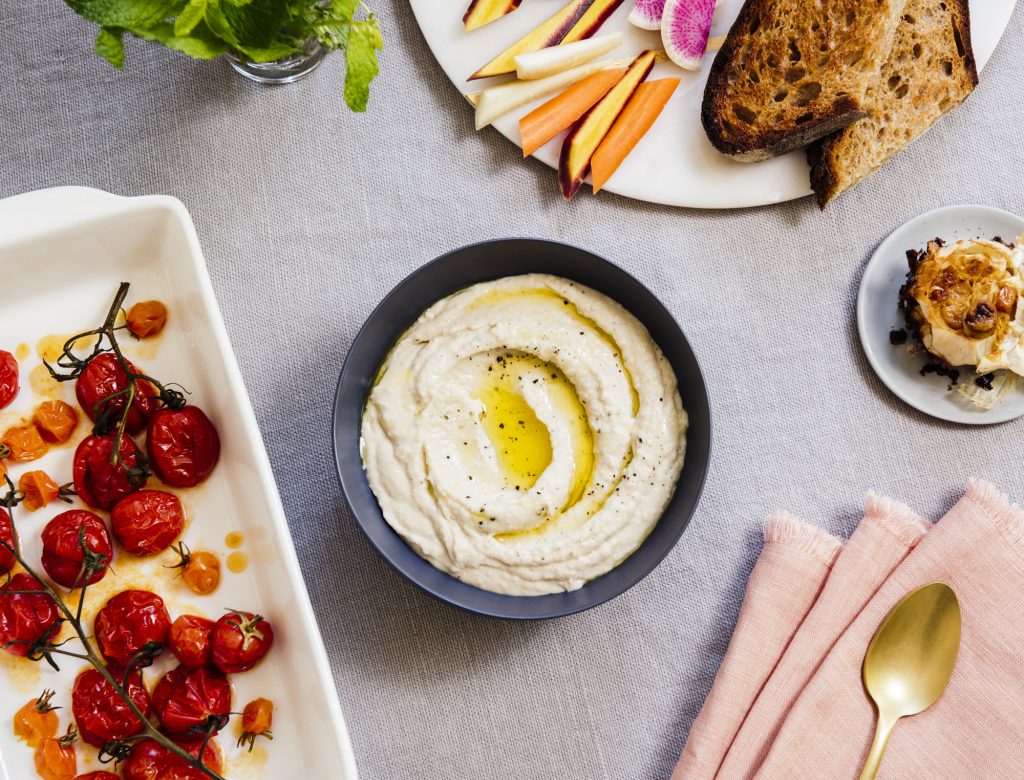 Creamy White Bean Dip
Roasting garlic may be an extra step, but it's so worth it. (Plus, it's the hero ingredient that really sets this bean dip apart.) We love this slathered on toast, but it would be perfect for crudités or dolloped on a grain bowl.
1 head garlic, unpeeled to roast, or 1 large clove raw garlic, peeled
2 cups cooked white beans, such as cannellini or Great Northern, drained and rinsed, if canned
¼ cup cold-pressed, unrefined extra virgin olive oil
2 tablespoons freshly squeezed lemon juice
1 teaspoon minced fresh rosemary
several dashes hot sauce
½ teaspoon sea salt
a few grinds of finely ground black pepper
1. Roast the garlic: Preheat oven to 350°F. Slice off the top fifth of the head of unpeeled garlic. Add a drop of olive oil. Replace the top. Wrap with parchment paper and then aluminum foil. Bake for 1 hour. Discard foil and parchment.
2. Take the top off of the garlic and squeeze the softened garlic out of the skins into the bowl of a food processor fitted with the metal blade. Add the remaining ingredients and process until smooth and creamy. Can be made a day ahead and kept covered and refrigerated.