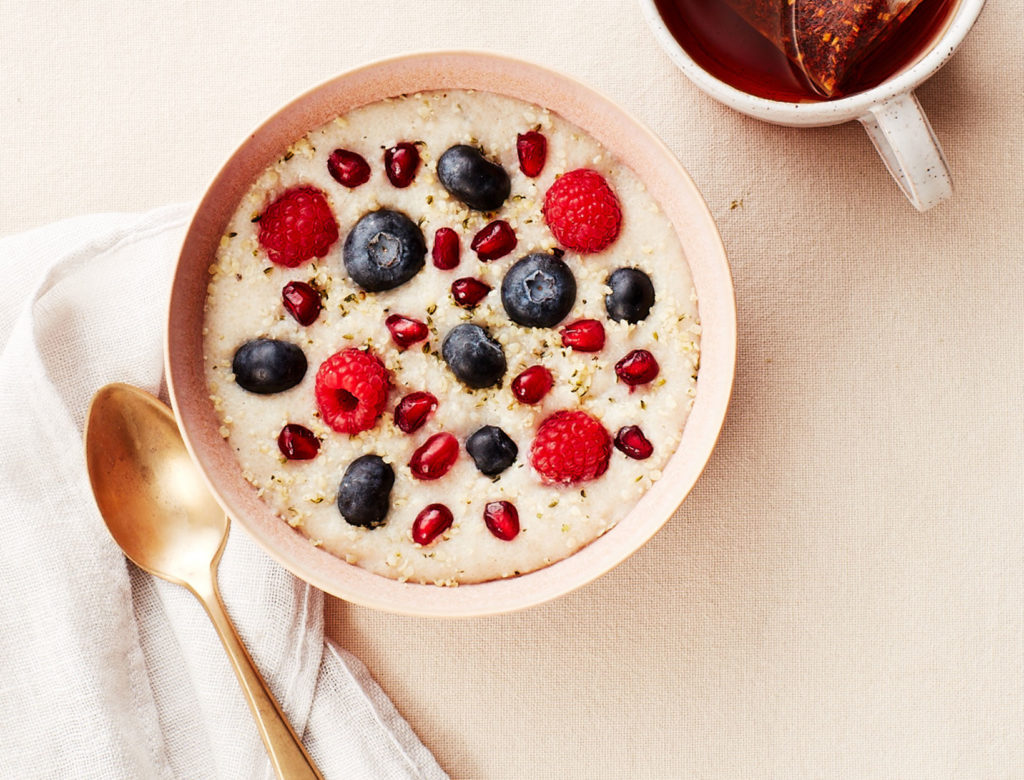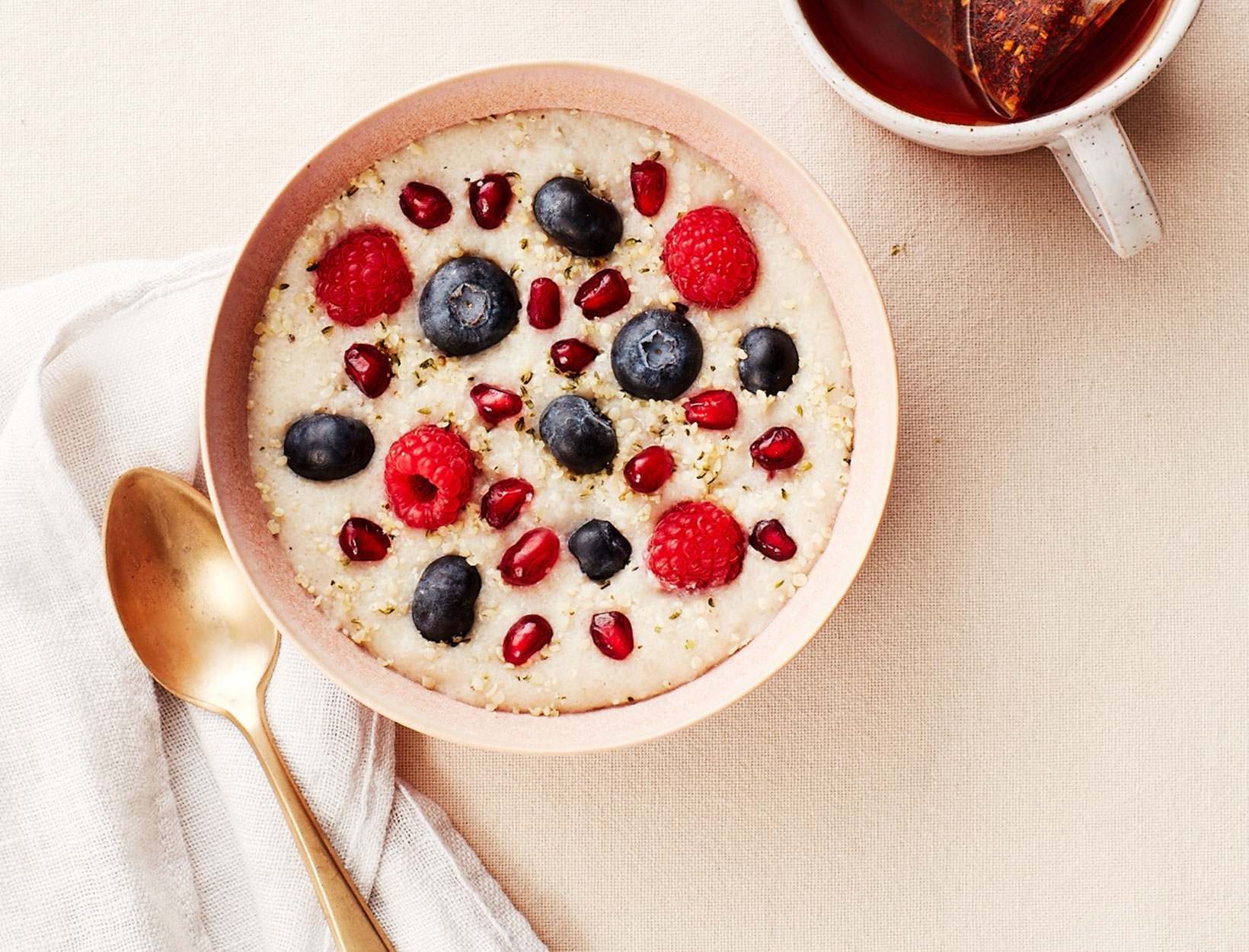 Creamy Fonio Porridge with Berries
Fonio is an ancient West African grain that nutritionist Maya Feller introduced us to. It wasn't a hard sell—a gluten-free grain that cooks as quickly and easily as couscous or quinoa but has more iron, protein, and fiber than brown rice? Sign us up. We love it warm or cold in pilaf or salad, and it makes a speedy and satisfying breakfast porridge. Adding chia seeds and blending half the mixture before serving gives it a decadent pudding-for-breakfast vibe. Fonio might not be widely available in grocery stores in the US, but you can buy our favorite brand, Yolélé , online. If you're following the 2021 detox and can't track down the fonio, try this brown rice overnight breakfast porridge instead.
1. Combine the fonio and almond milk in a small saucepan. Bring to a boil, then reduce heat to low, cover, and let cook for another 5 minutes.
2. Fold in the chia seeds, coconut sugar, and salt. You could stop here if you want, but for the creamiest porridge, add half the mixture to a blender along with another splash of almond milk or water and blend until smooth. Add the blended mixture back to the pot and stir to combine.
3. Taste, add extra salt or coconut sugar to your liking, and top with berries. Additional toasted nuts, seeds, nut butters, or toasted coconut flakes would also be nice toppings.
Originally featured in The Annual New Year Detox