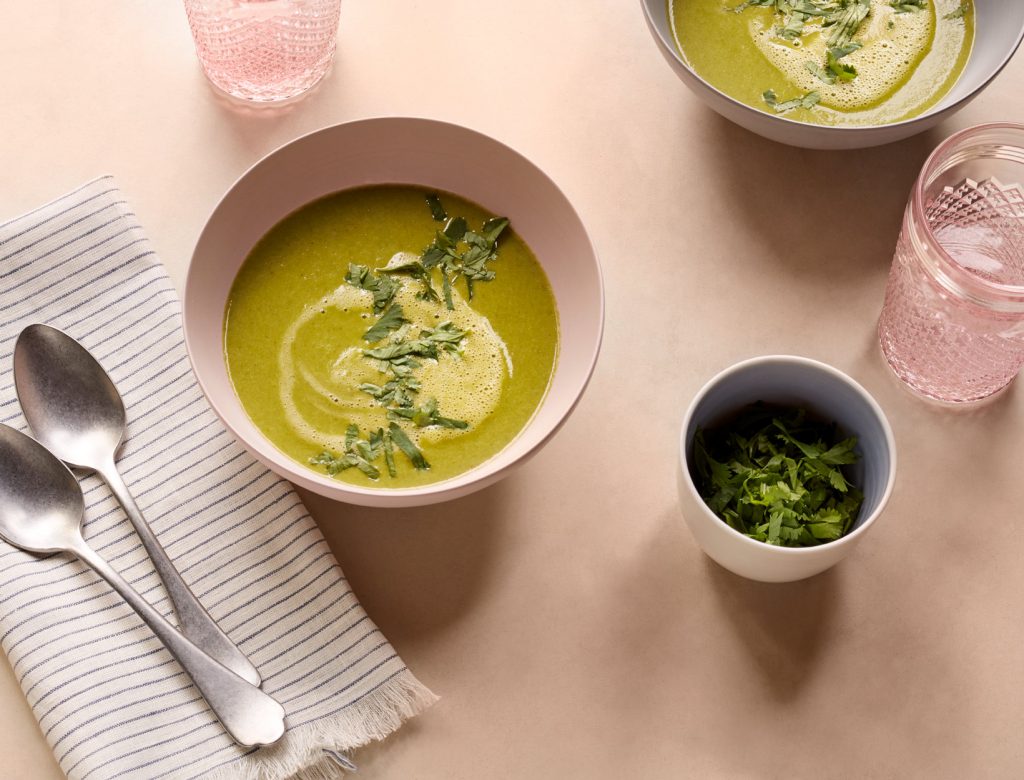 Creamy Coconut and Spring Vegetable Soup
The beautiful green color of this soup is incredibly appetizing—and it tastes even better than it looks.
1. Add coconut oil to a medium soup pot over medium heat. Add the onion, ginger, and green onion or leeks and sauté until onions are softened and translucent.
2. Add the garlic, bell pepper, broccoli, and squash and continue to sauté for additional 5 minutes, stirring often. Add the vegetable broth, coconut milk, and fresh spinach, then reduce heat and simmer for 15 to 20 minutes.
3. In batches, carefully add soup mix into a blender and purée until smooth. Adjust seasoning and garnish with fresh herbs.
Originally featured in A 3-Day Summer Reset