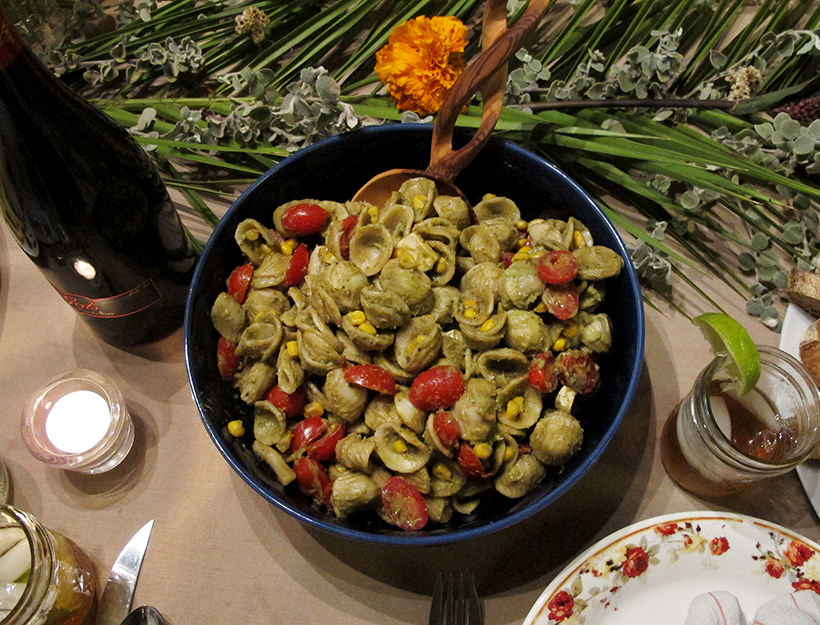 This vegan avocado sauce is a revelation. It's so full of flavor from lemon, fresh herbs, and garlic that you won't miss the dairy at all.
1. Cook the pasta according to package instructions.
2. To make the creamy avocado sauce, combine the avocados, olive oil, basil (and cilantro, if using), garlic, and lemon juice in the bowl of a food processor; process until mostly smooth and season with salt and pepper to taste. Set aside.
3. Combine the cooked pasta, creamy avocado sauce, cherry tomatoes, broccoli, and corn. Serve immediately.
Originally featured in The Memorial Dinner Party