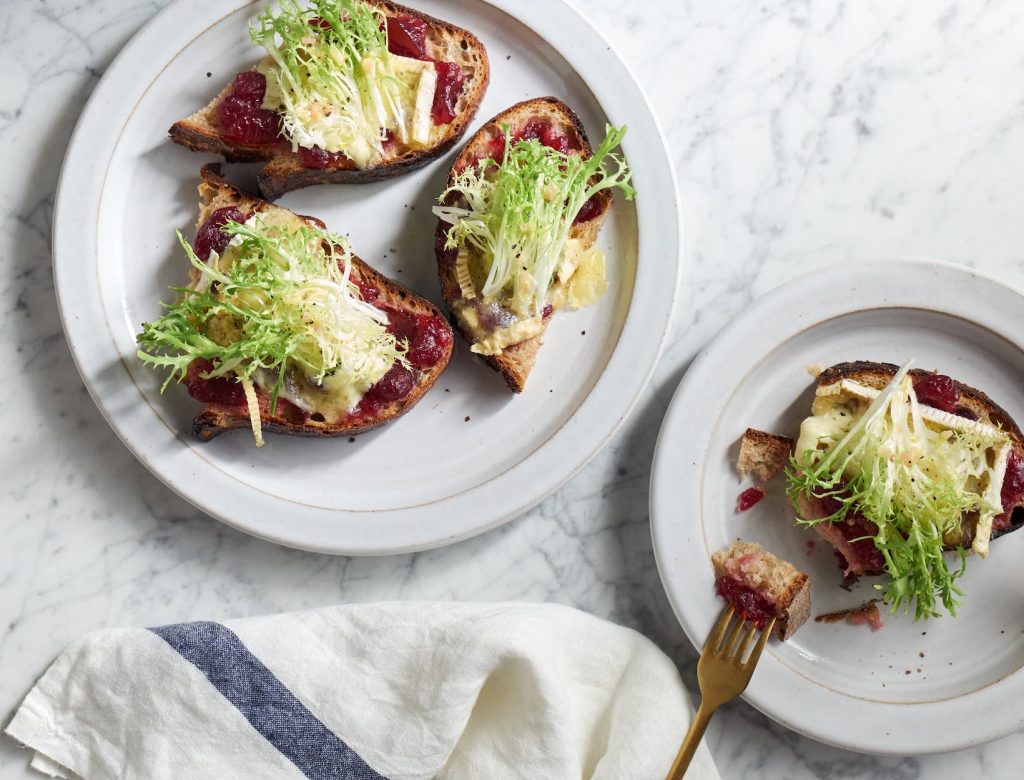 Cranberry sauce is always delicious on a leftover thanksgiving sandwich, but we like changing it up here with Brie and a bitter green salad. These could be a perfect appetizer if you cut them into smaller pieces. We also wouldn't mind if you threw some caramelized onions on there.
1. Preheat the oven to 400°F.
2. Spread the cranberry sauce evenly over the 4 slices of bread, then top with the cheese. Place on a parchment-lined baking sheet and toast for about 5 minutes, or until the bread is toasty and the cheese is melty.
3. While the bread toasts, make the salad. Whisk together the dressing ingredients and toss with the frisée (you may not need all the dressing).
4. Top each tartine with a small handful of salad and finish with salt and pepper.
Originally featured in How to Make the Most of Your Thanksgiving Leftovers