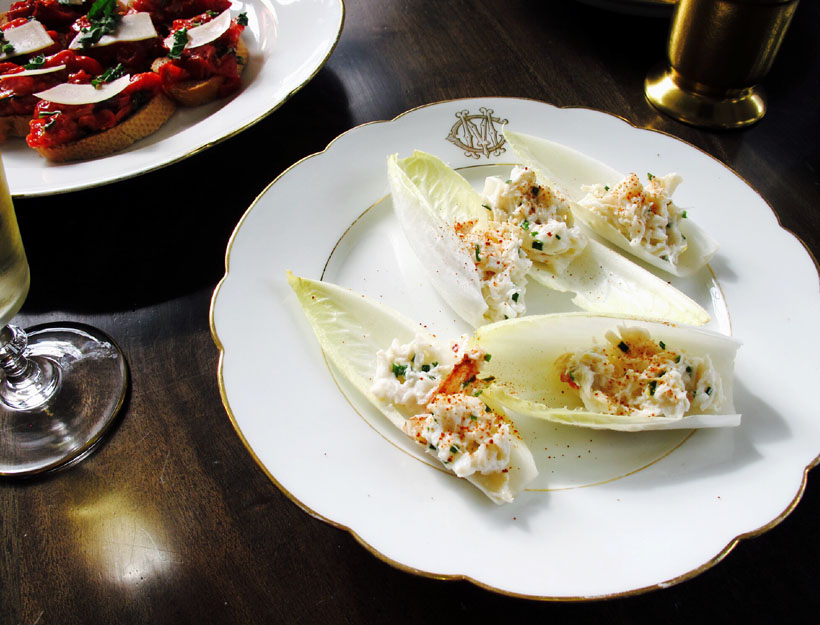 Crab Salad in Endive
Crab is pricey, but a little goes a long way here, and these elegant appetizers will upgrade any holiday party. Put together the crab salad in the morning, so all you have to do is plate and garnish before your guests arrive.
¼ pound fresh crabmeat
1 tablespoon thinly sliced chives
2 tablespoons vegenaise
1 teaspoon lemon juice
1 teaspoon finely grated lemon zest
12 small endive leaves (or 6 large leaves, cut in half)
Aleppo pepper or paprika, to garnish
1. In a small bowl, combine the crabmeat, chives, vegenaise, lemon juice, and lemon zest. Mix until thoroughly combined. Taste for seasoning and add salt if necessary.
2. Using a small spoon, distribute the crab evenly among the 12 endive leaves.
3. Garnish with a dash of Aleppo pepper or paprika.
Originally featured in Easy Make-Ahead Appetizers