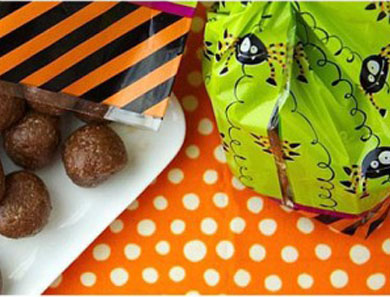 Catherine from Weelicious created this recipe especially for goop and swears they are "crazy good!"
1. Grind the oats and nuts in a food processor for 1 minute, then add the honey, vanilla, coconut oil, and chocolate chips.
2. Using a 1 teaspoon measure, roll into balls.
To Freeze: Place balls in a single layer on a cookie sheet and freeze for 20-30 minutes. Move to a zip top freezer.
Originally featured in Sweet Treats for Kids