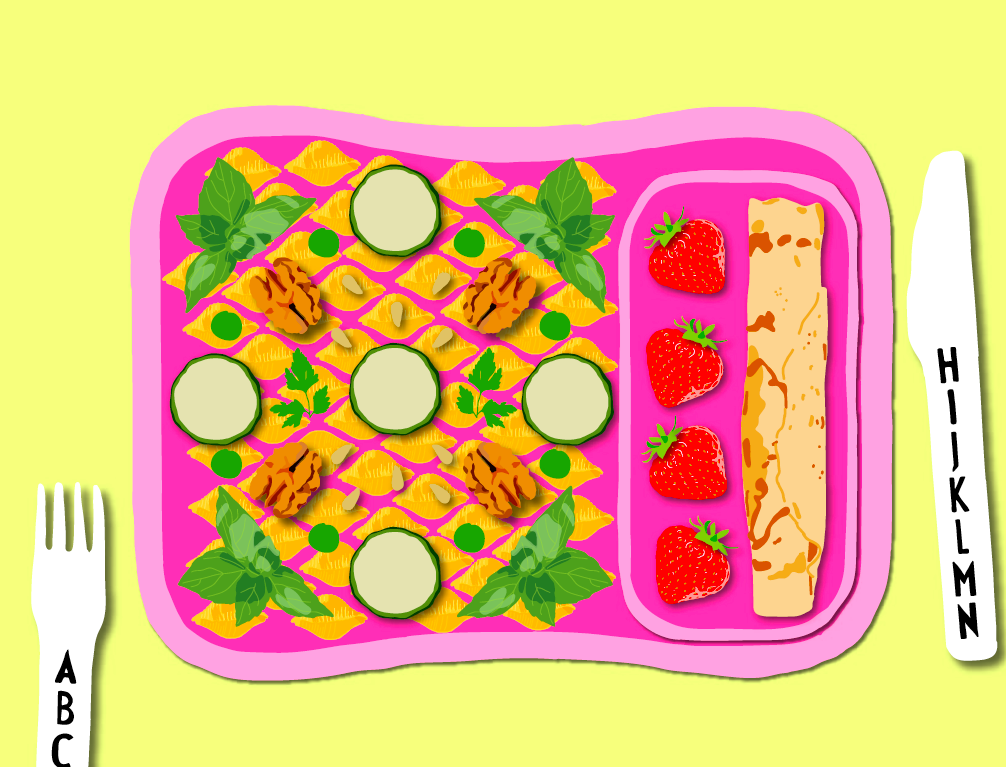 Conchiglie Pasta with Zucchini and Pesto
Gabriela makes easy pasta dishes full of vegetables like this one for dinner, then packs the leftovers for her son's lunch the next day. She adds different vegetables depending on the season, from fava beans or sweet peas in spring to broccoli or zucchini in the summer and fall.
1. First, make the pesto: In a food processor, pulse the herbs, pine nuts, cheese, garlic, a pinch of salt, pepper and olive oil until the mixture achieves a paste-like consistency.
2. Bring a large pot of water to a boil and add enough to salt to make it as salty as the ocean – about 1 tablespoon of salt per liter of water, depending on the type of salt.
3. Add pasta and cook according to package directions.
4. About 1 minute before the pasta is finished cooking, add the grated zucchini to the pot of boiling water, cook together for the remaining 1 minute, then drain both pasta and zucchini through a colander set over the sink.
5. Immediately add a pat of butter to the pasta-zucchini mixture and stir. This will keep the pasta from sticking to itself.
6. Mix the pesto into the cooked pasta and zucchini.
7. Serve, finishing each portion with a little grated cheese.